A Toolkit for Successful Town Centres
This Toolkit is designed to be a source of inspiration for anyone who wants to make their town centre better. Whether you're from a local authority, community group, business, social enterprise or other organisation – you will find ideas here that you can put into action.
The aim of the Toolkit is to put Scotland's policy approach to town centres into practice. It shows how you can work collaboratively with other organisations in your town centre to deliver the Town Centre First Principle, the Place Principle and the Place Standard.
By using this Toolkit in your town centre, you'll be doing your bit to contribute to Scotland's big future challenges – the climate emergency, health and wellbeing, inclusive growth, inequalities and community empowerment.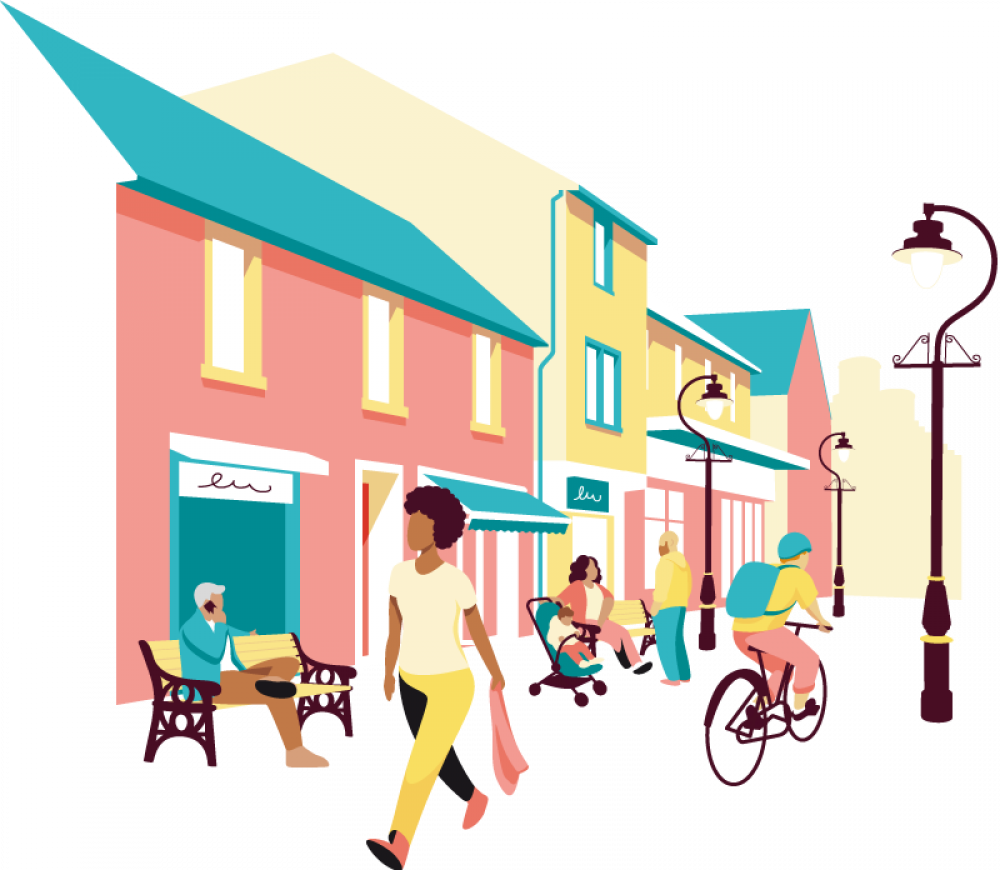 How to Use This Toolkit
The Toolkit is full of tried and tested ideas to help your town centre, including recovery from the impacts of the COVID-19 pandemic.
The bulk of the Toolkit covers different topics: arts and culture, buildings and property, clean and green, enterprise and business, and streets and spaces. Under each topic, you'll find:
Practical suggestions to help your town centre be active, attractive and accessible.
Examples drawn from around Scotland – and some international examples to help us raise our game.
Other resources such as information, guides and funding.

The Taking action section helps you navigate through the challenging territory of making things happen. It covers things like funding, governance and measuring success.
Want to be inspired? Check out the inspiration section to see success stories from town centres around the country. Some might surprise you!
Is anything missing? Please tell us! We want to keep the Toolkit live and useful. So, if you want your town to be included as a case study, know of new funding or resources, or have seen a good idea or example to add to the Toolkit - please contact us using the link at the bottom of each page.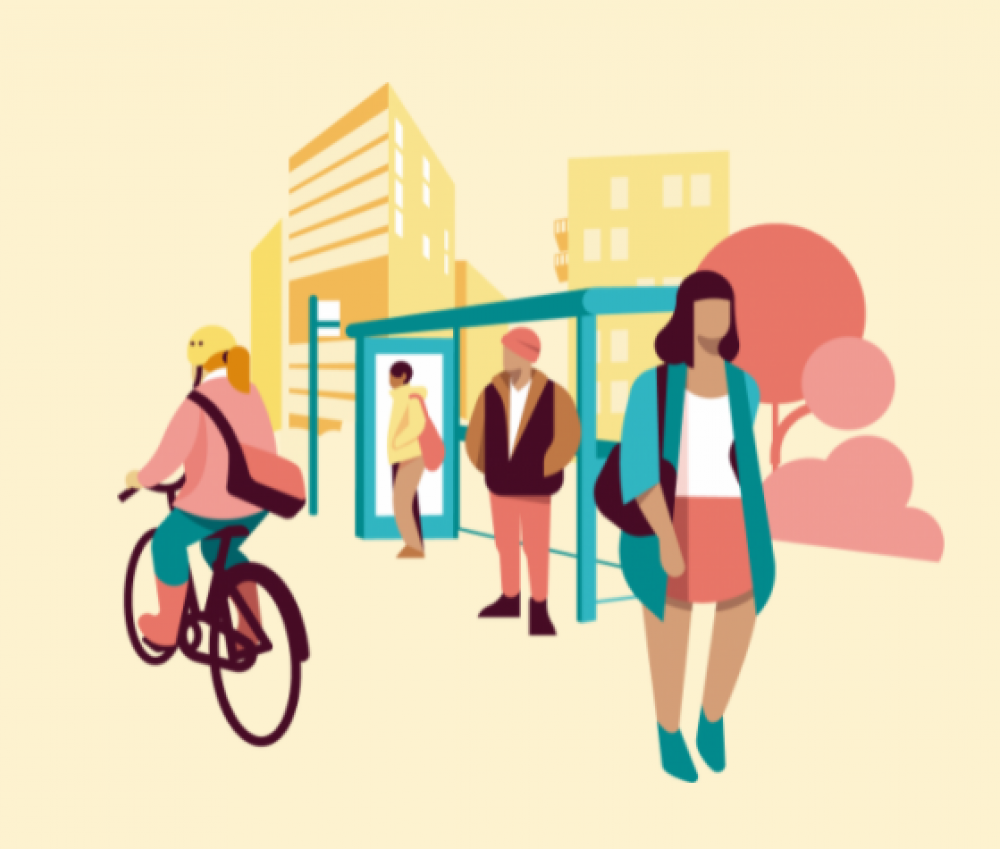 Improving Town Centres
1. Reliance
Don't Rely on One Thing
Focusing on one attraction, facility or asset as a "solution" is never enough – successful town centres need to work well in lots of ways. They have to be:
Active – with lots of things happening to bring in different kinds of people.
Attractive – pleasant places to be and spend time in.
Accessible – easy to get to, particularly by walking, cycling and public transport because of the need to decarbonise our lifestyles.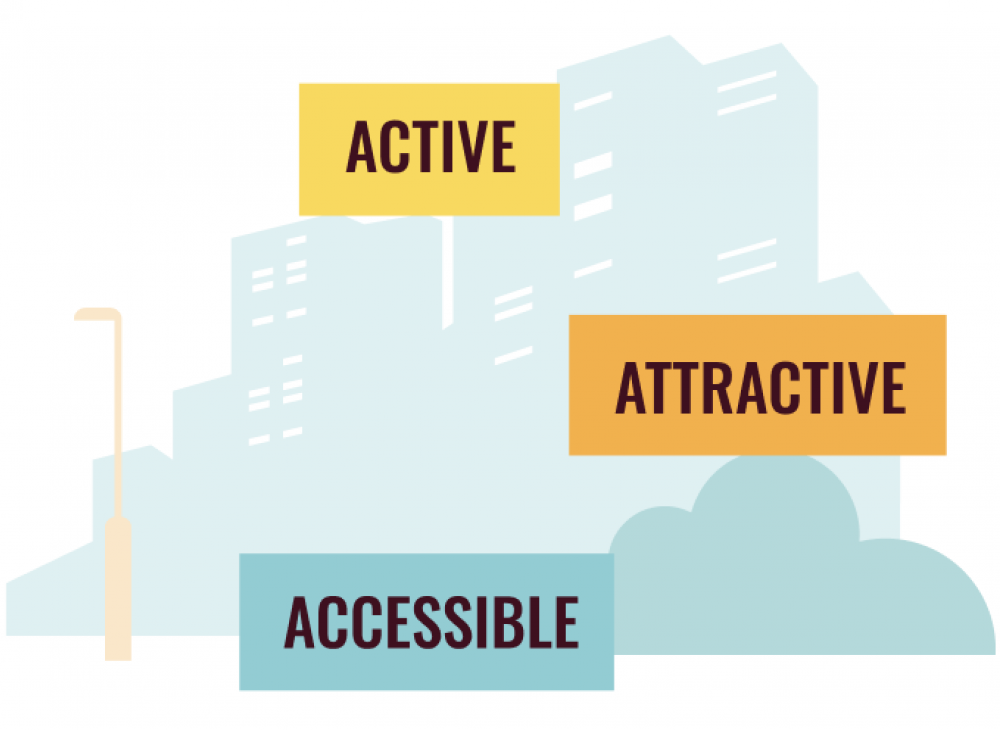 ---
---
2. Timescale
Change Takes Time
Turning your turn centre around can take years, because of the need for a range of actions to attract people to use and invest in the town centre. But it's important to get started and achieve something quickly – because quick wins will demonstrate that things are changing, build 
confidence and support, and allow you to move on.
Don't make those quick wins too big or too challenging. Equally, don't forget to start planning bigger initiatives that might take longer to 
come to fruition. Dundee has been working on turning its centre around for the last 25 years – check out the story in the video across.
---
---
3. Collaboration
Work Together
Remember that you'll need to work collaboratively with other local organisations to be effective, pooling skills and resources. Working together for common purpose will achieve more than any one player can do alone.
Regenerating your town centre collaboratively will create opportunities for more people to join in. Involving community groups, social enterprises and residents will have particular benefits for health and wellbeing, tackling loneliness, empowering communities and reducing inequalities.
There are immense benefits in working with the local community as a partner – it'll mean more buy-in, more support and more opportunities to secure outside funding.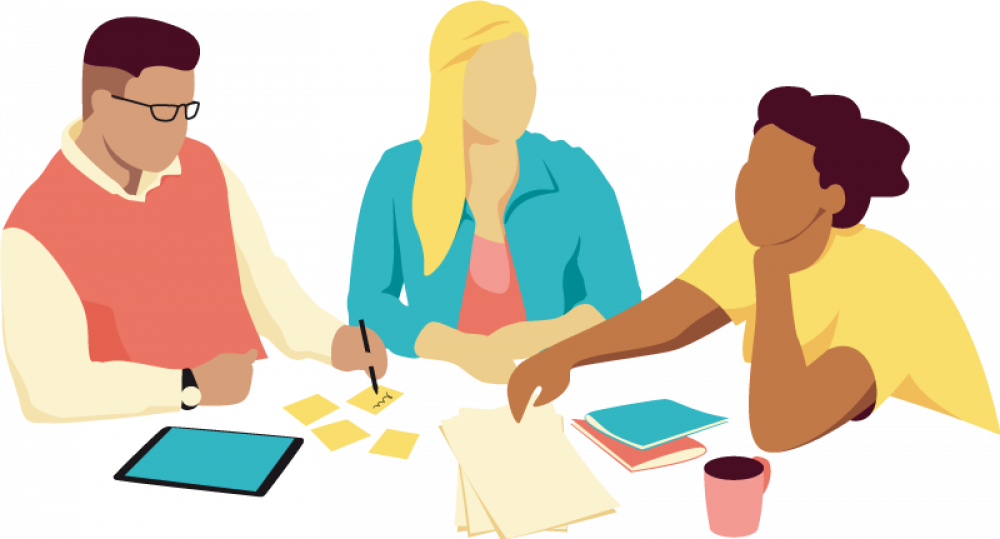 ---
---
Who is This Toolkit For?
This Toolkit is for anybody who wants to make their town centre better. That includes:
Community-led organisations, such as Business Improvement Districts, Development Trusts, Community Councils and Housing Associations
.
Town centre businesses, social enterprises and community groups
.
Local authority officers such as those working in planning, economic development, community development, parks and transport
.
Politicians, whether local councillors, parliamentary representatives or government ministers and their departments.
---
---
How was the Toolkit prepared?
Scotland's Towns Partnership developed this Toolkit with support from the Scottish Government. The content is based on suggestions from hundreds of people across the country, to whom we are immensely grateful.
It takes over from the original Town Centre Toolkit published in 2015. That had a great focus on design and public space, so if you're interested in those things it's worth a look.
The new Town Toolkit is a living resource. If you have suggestions or examples to add, please click on the link at the bottom of any page.
What others have said...
Since the Town Toolkit's launch town stakeholders have given their views on how the new resource is useful for their work. Scotland's Towns Partnership is always on the lookout for feedback and ideas for how the Toolkit can be further improved, therefore please share any thoughts with us via our contact form.

"It is important that our communities learn from other towns to overcome the challenges that can be faced in developing town centre initiatives, projects or redevelopments. The Town Toolkit highlights exemplar town centre projects and ideas from all over Scotland and is a useful tool for inspiration".
Audrey Michie, Service Lead, Sustainable Communities, Angus Council
"The Toolkit is designed to inspire and support people seeking to make positive changes to their communities - all kinds of people and organisations, including enthusiastic amateurs like me, representing a local charity. We (Dementia Friendly Prestwick) provided a case study for the platform, showing the efforts we're making in our town to be more accessible, and "dementia friendly". Using real-world examples of streets, spaces and buildings, and hearing the stories behind the towns' projects, is a great way to stimulate meaningful change. We have worked with two towns since the Toolkit was launched, and their own dementia friendly projects. Thanks for sharing our story".
Julie Twaddell, Director, Dementia Friendly Prestwick