Privacy Policy
We take your privacy, and the legislation that protects it in the UK and beyond, seriously.
This policy is written as plainly as possible, and we welcome comments, questions and clarifications - just get in touch.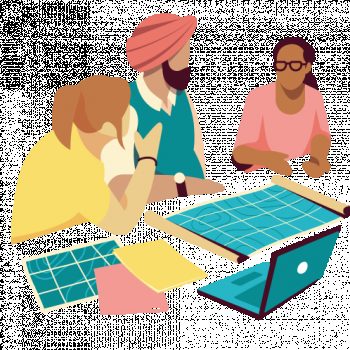 In Brief
This website uses an analytics package - like most websites do - to provide us with information about how the website is used, so that we can improve it;
Unlike most websites, this data remains on our web server, and isn't processed by Google or anyone else;
Unlike most websites, our analytics tool is configured not to store any Personally Identifiable Information, so all of the information we analyse to improve the site (pages visited, browser used, type of device, links clicked) is completely anonymised.
The only 'cookies' that would normally track your activity are those provided through the video embeds on the site by Vimeo and Youtube.


We automatically turn on Vimeo's 'do not track' feature on embedded videos, meaning that no cookies are set by Vimeo;
We automatically use Youtube's 'Privacy Enhanced' embed codes, meaning that (almost) no cookies are set by Youtube.
The only personally identifiable information we will hold about you is if you use our Contact form, and then it's only the information you choose to enter there. This is emailed to us directly and is not stored on our server. Your information will only be used to contact you regarding the message you have sent to us via this form.
Further Detail
Website Cookies
Vimeo Player
YouTube Player
It should be noted that YouTube / Google / Alphabet's core business model is centred around attention, advertising and tracking. As such, our use of YouTube's embeds does not guarantee that other technical means are not being used to track your activity. However our video embeds from YouTube are only loaded once you click the play button; you can freely browse this website without any cookies or tracking from YouTube occurring by not playing non-Vimeo embeds.
At the time of writing, a single cookie called 'CONSENT' pertaining to whether you have consented to YouTube tracking is set by YouTube's youtube-nocookie.com service when you interact with a YouTube video on our website. This cookie itself does not contain any unique values that could be used to track you.
Website Analytics
Website analytics are a really useful tool for the team who work on the website to:

Understand which content on the website is the most popular;
Understand how visitors move between areas of the website (and make navigating between those areas better as a result);
Plan which browsers and devices to focus our testing efforts on when making changes to the website, so we know those changes will work well for our visitors.


We use a self-hosted install of 'Matomo on-premise' which means all of the data being analysed never leaves the server the website is hosted on - it's not processed by Google, or any other third party.
The server the website is hosted on is in a data centre in London, meaning that the data recorded does not leave the United Kingdom.

Matomo is configured to not set cookies or tracking identifiers in your browser, to anonymise all IP addresses, and all other measures that they outline in this guide to configuring Matomo to respect visitor privacy.
Contact Form
The contact form submits the information you enter directly to an email to Scotland's Towns Partnership, the producer of this website; the information is not stored on the server where this website is hosted.
The message you submit will only contain your personally identifiable information if you choose to include it.
The information you send will only be used to respond to your message. It will not otherwise be processed or passed to third parties without you requesting for us to do so, e.g. to connect you with organisations you are trying to reach by contacting us.