Boost your image: Carluke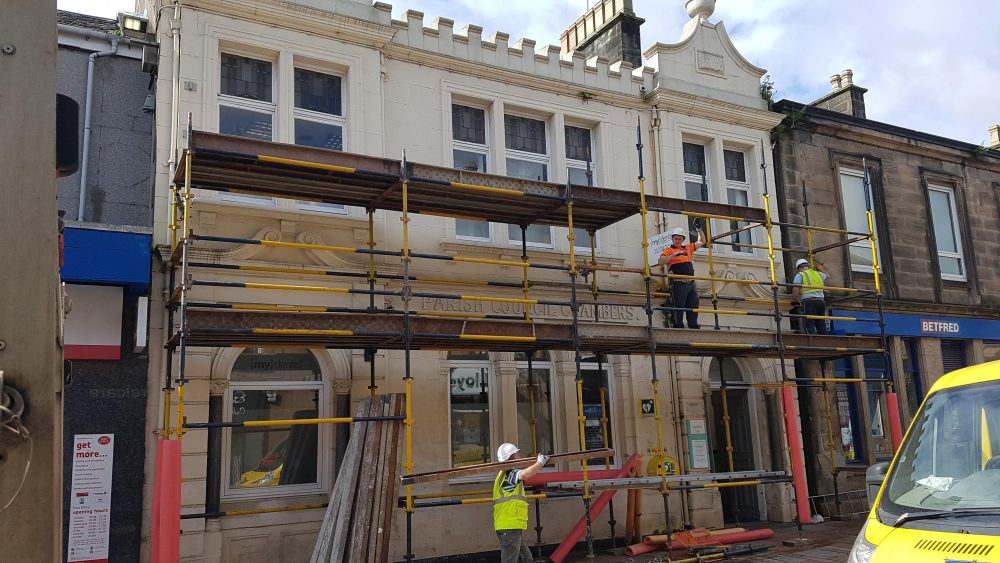 One of the big concerns for businesses in Carluke, like many places, was that the town centre felt rundown and unsafe. Although crime wasn't bad, low level vandalism like broken windows and minor graffiti brought the place down, and the police struggled to get evidence to address the problem.
Carluke BID decided to tackle this by focussing on what they called the "hygiene" of the town centre: improving the appearance of buildings and tackling vandalism. The BID saw these as factors which don't in themselves motivate more footfall, but their absence de-motivates. So, fixing "hygiene" issues was seen as a necessary first step before events and marketing initiatives could succeed in generating more footfall.
There were two elements to the "hygiene" strategy that the BID undertook between 2014 and 2019: property improvements and CCTV.
The first phase of property improvement work was a Property Improvement Grant Scheme for business premises. The objectives were to:
improve the physical appearance of the main streets.
change perceptions of the BID area as rundown and full of vacancies.
provide practical, tangible support to individual BID levy payers.
encourage further investment.
The scheme offered grants of up to £1,000 on a 50/50 match-funding basis. Around 50 projects were supported over the five year term of the BID term, allocating over £40,000 of grants and generating a total investment of over £100,000.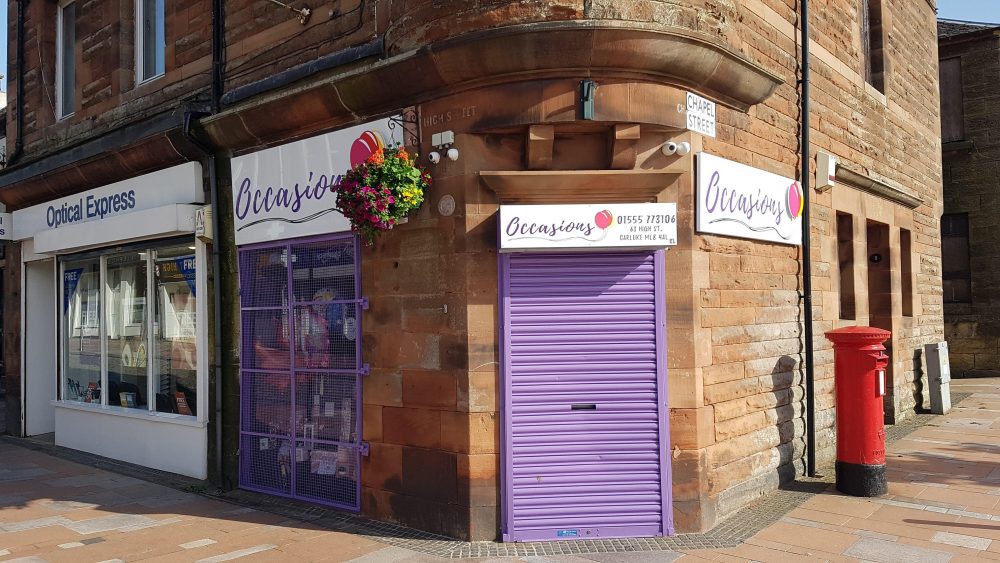 The most popular investment was signage, although a variety of other works were supported including internal works that were part of a wider project. Paperwork was deliberately kept simple: a straightforward application form and formal quotes for the work, then BID board approval, with the grant payable on production of invoices and photos or site visit to confirm completion.
The second phase of property improvement work involved upgrading unsightly shutters (a common feature in the BID area at any time of day). The BID identified the worst shutters and engaged contractors to prep and paint them. An excellent durable treatment called Plasticol was used, with costs comparable to painting even though it involved installing new shutter blinds.
The final phase involved cleaning up vacant shops by removing flyposting and installing window graphics. This project was at the end of the BID term but was effective. The clean ups were easy enough although installing graphics took some time to organise – agreeing designs and securing access both caused delays.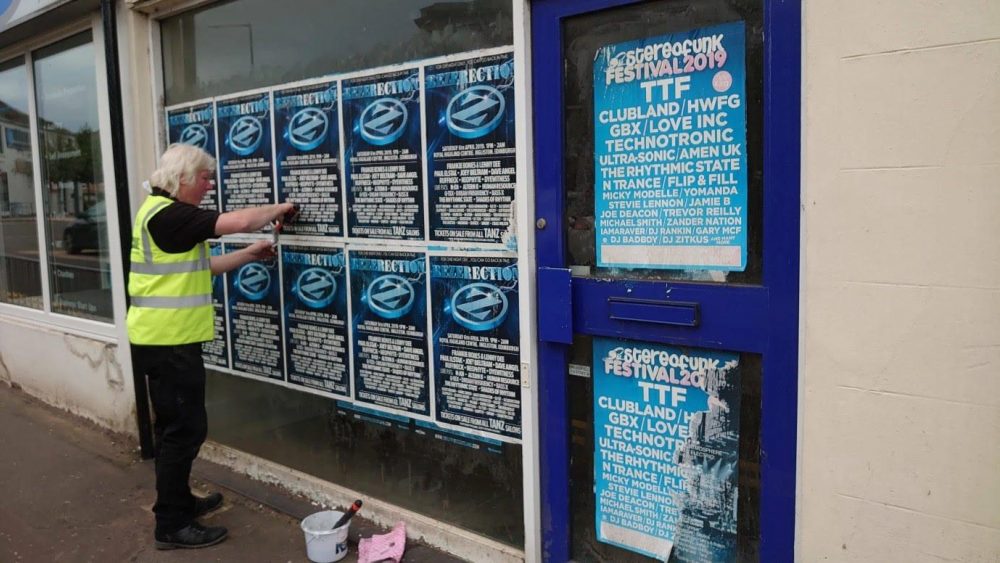 All told, the BID delivered between 60 and 70 projects in the compact town centre. Some involved both grants and BID funded works. The BID manager thought it was by far their most successful project: highly visible, long lasting, engaged BID levy payers, encouraged investment, and improved perceptions of the BID area.
The other element to the "hygiene" strategy was CCTV, which focussed on tackling low level vandalism. Again led by the BID, their main barriers were the ongoing costs of managing an integrated system and compliance with Information Commissioner/Data Protection requirements. To resolve these problems and reduce costs, the scheme worked by installing a series of standalone 3-4 camera systems (typically costing around £1,000), with recording equipment for each system inside a business premises. Footage was recorded and stored (no need for expensive monitoring), and if there were any incidents the police could access footage for investigations and prosecutions. As new standalone systems extended the scheme to cover all main streets and junctions in the BID area (some 60 cameras), the police were notified. The system proved very popular with police and businesses alike, and continues to be effective.
It was decided not to install public signage drawing attention to the CCTV, to avoid the public feeling unsafe. There is little evidence that this is a deterrent to offenders; word gets around without the need for emotive signage. 'CCTV Installed' window signs were offered to businesses where systems had been installed. The system still works and is used regularly.
« Go Back