Collaborative delivery: Alloa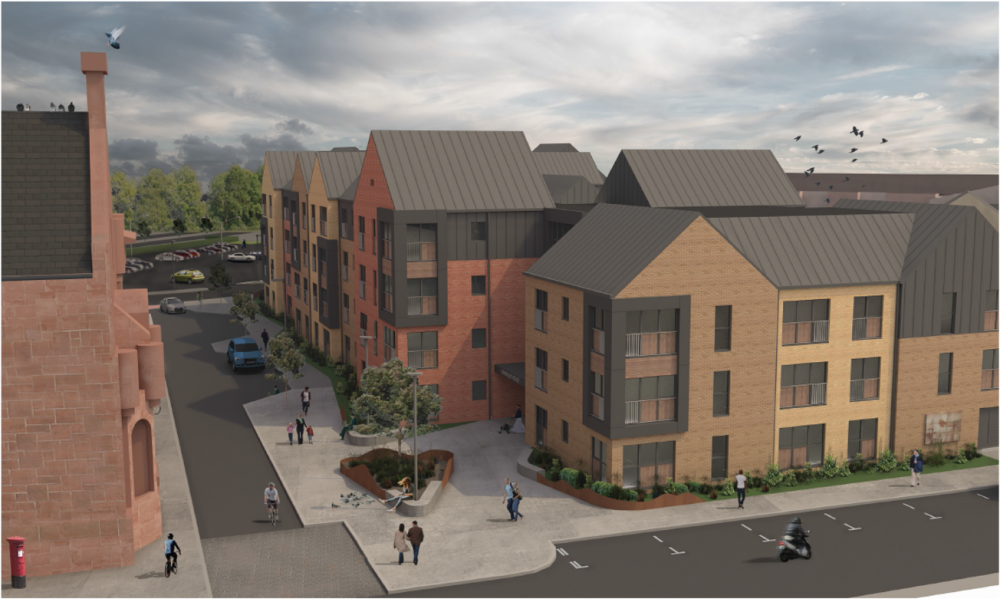 The project will help to improve the quality of pedestrian spaces and accessibility, and the move towards a low carbon town centre. These actions are part of a wider strategy for Alloa town centre which includes:
New intergenerational dementia-friendly housing in the town centre as the retail footprint shrinks – including a 60-unit development on a large vacant site in the town centre by the local housing association, Health and Social Care Partnership and local authority, which is part of a strategy of enabling older people to downsize and free up their family-sized homes. The new homes put into practice the principles of A Caring Place, a report by Architecture and Design Scotland about how to redesign our town centres for an ageing population where health and wellbeing are central.
Public art, greenery, events, banners and signage to bring colour to the town centre.
New town centre website, social media and communications.
Alloa First BID has played a leading role alongside the local authority, acting not only as the voice of private and social enterprise in the town centre, but also delivering a host of projects since it began life in 2008. The Business Improvement District is now into its third five-year term, with a new business plan and board providing fresh impetus.
For more information, contact Alloa First by phone 01259 211944 or email info@alloafirst.co.uk.
« Go Back