Community enterprise: Greener Kirkcaldy
Greener Kirkcaldy is a charity and development trust that wants a future where everyone is able to heat their home affordably, eat well, and tread more lightly on our planet. They work towards that by delivering projects to meet the needs and aspirations of local people: tackling fuel and food poverty, protecting and enjoying the environment, and bringing the community together. They take a community development approach, supporting their members, volunteers, and the wider community to make Kirkcaldy a greener and fairer place to live.
Their activities include kids clubs, free bike borrowing, recycling and repair, the Lang Spoon Community Kitchen, Ravenscraig training garden and much more besides. The aim is to help everyone make a difference and do their bit individually for the environment and their community.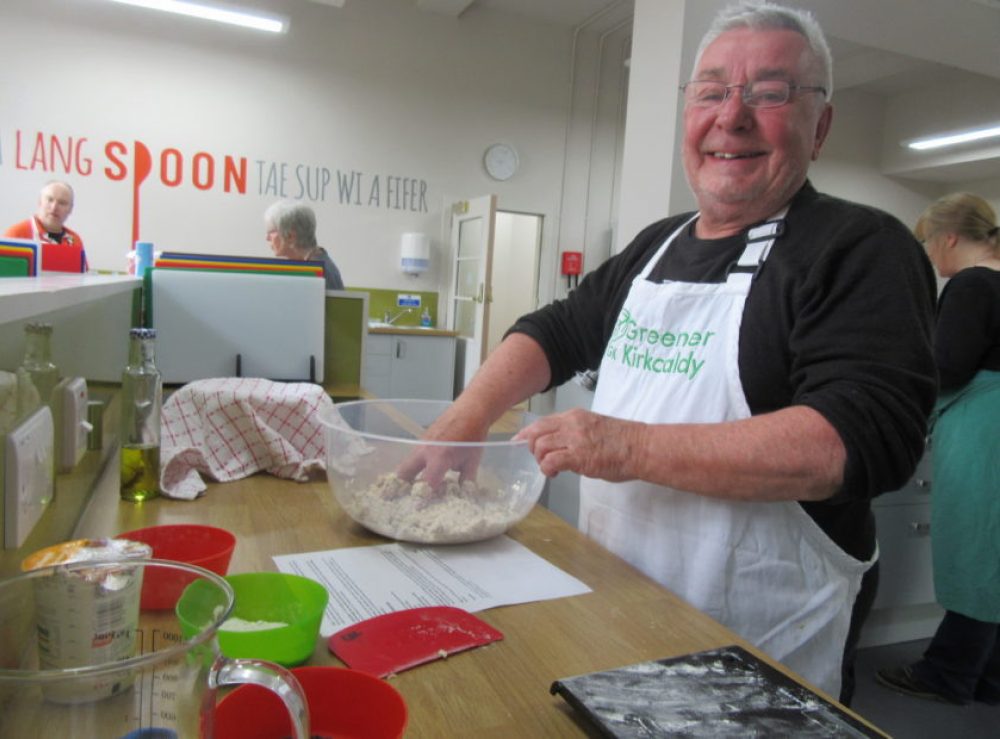 Anyone in the Kirkcaldy area can become a member. The organisation has been working in the town since 2009 and employs 20 staff, has over 50 volunteers and around 500 members. Funding is brought together from a whole range of funders for different projects.
To find out more about all the excellent work that Greener Kirkcaldy does, check out their website and social media feeds: Facebook, Twitter and Instagram. You can contact them directly by phone 01592 858458 or email info@greenerkirkcaldy.org.uk.
« Go Back