Community hub: Garrison House, Millport
One of the most historic buildings on the isle of Cumbrae, Garrison House in Millport has been part of the island's heritage since it was originally built in the 1700s to stop smuggling on the Clyde. Following a major fire in 2001, the building became a derelict eyesore – right on the seafront at one end of the high street. The local community quickly formed Cumbrae Community Development Company with the purpose of restoring Garrison House for the benefit of the whole community, raising over £5 million from the Heritage Lottery Fund, North Ayrshire Council, Historic Scotland, Highlands and Islands Enterprise and the European Regional Development Fund. Renovations were completed in 2008.
The end result is a complete transformation providing a vibrant hub of activities in Millport for locals and visitors alike. The Garrison is the focal point of the island, containing a mix of facilities which also help to support businesses along the adjacent high street:
GP surgery and NHS services
Library and public internet access
Museum of the Cumbraes
Garrison House Café
Craft shop
Rooms for community groups and activities
Council offices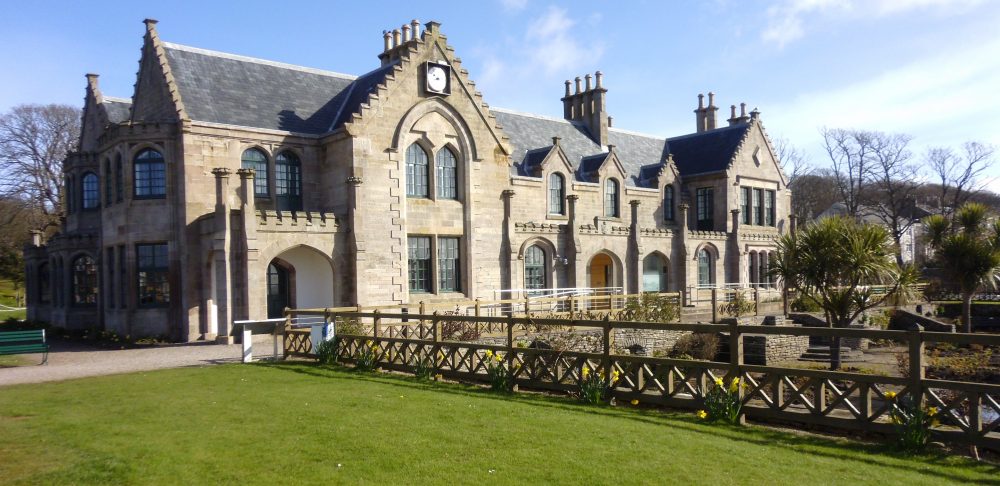 But the community hasn't stopped there. Renovation of Garrison House has given them the confidence and energy to achieve more. Subsequent projects have included a £400,000 business centre in the Garrison grounds, funded by the Scottish Government Town Centre Regeneration Fund – and many other community-led visitor, business and heritage projects elsewhere on the island. Meanwhile, work continues to improve Garrison House, focussing most recently on making more of the extensive wooded grounds – effectively a town centre park – for residents and visitors.
« Go Back