Disability and accessibility: Chester
Chester is famous for its historic city walls and shopping arcades, all of which are fully accessible through ramps, lifts and escalators. Seven Changing Places toilet facilities enable disabled people to visit the city for longer periods. All of the city's taxis and buses are wheelchair accessible. Ability Angels provide shopping companions. A city centre guide helps disabled people to find their way around. Detailed access information is available online through the Council's website and AccessAble's website and app.
The council goes way beyond what is required by law to ensure that disabled people can visit and enjoy the city, and traders report that improving accessibility has brought increased numbers of older and disabled visitors to visit and spend in local shops, leisure and heritage facilities. And this is a big market, with high street shops losing an estimated £267m per month by ignoring the needs of disabled people, while 8 out of 10 disabled people say they struggle when holidaying in the UK according to research by Leonard Cheshire Disability.
According to leading disability organisation Purple (see below), disability is an untapped and largely ignored commercial opportunity for businesses – including in town centres. With 25% of our population ageing or disabled, the Purple Pound equates to £249 billion a year to the UK economy. Yet very few businesses have direct strategies to tap into this consumer market, despite the financial and social benefits.
Chester won the First Prize in the EU Accessibility Awards in 2016 for making its historic centre fully accessible, and demonstrating that it makes economic sense to invest in accessibility.
"We're not a city that has suddenly said: 'Let's make this accessible,'" said Graham Garnett, former access officer the local authority and the architect of the Access Award bid. "It has been a commitment over many years." According to an informative report in The Guardian, Graham says it was this long-term approach that caught the eyes of the European judges rather than any big new developments.
For an international example of what can be achieved, check out how the town of Toyama in Japan has restructured itself since 2007 to respond positively to the challenge of an ageing and declining population. Initiatives included revitalising public transport, creating a network of fully accessible walking routes, relocating public facilities such as clinics and community centres to accessible central locations, and creating a network of frequent small parks where people can meet.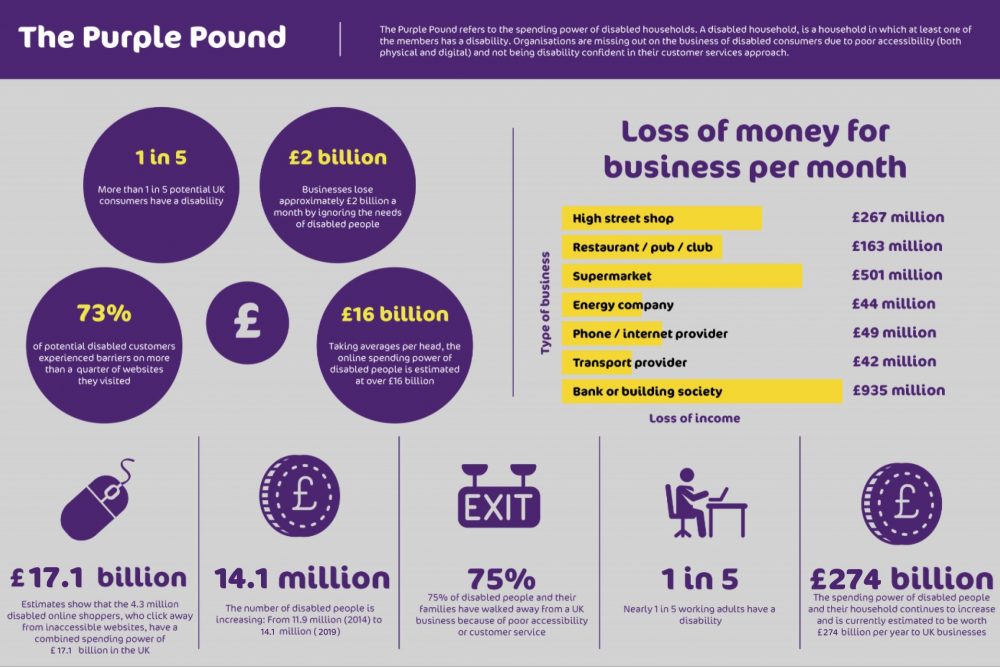 For more information in improving accessibility in town centres, contact Purple: a leading disability organisation offering training, consultancy and access auditing services to help improve disabled people's experiences.
Purple is the creator of the internationally renowned Purple Tuesday initiative, that calls on organisations to improve the disabled customer experience. Their work in town centres includes this case study in Chelmsford. For more information visit: www.wearepurple.org.uk or contact membership@wearepurple.org.uk
« Go Back