Findhorn Bay Arts
The closure of the Royal Air Force base in Kinloss in 2011, which had been in operation since the 1930s, was a big blow to the Moray economy. Partly in response, Findhorn Bay Arts was established in 2012 following a series of open meetings and discussions involving local artists and residents.

Based in Forres and Findhorn, Findhorn Bay Arts is a social enterprise and charity which is passionate about promoting this beautiful part of Scotland as a place for outstanding arts through the delivery of high quality arts events and projects.
Their signature event, the biennial Findhorn Bay Festival, is a spectacular celebration of arts and culture showcasing exceptional artists, all set in unexpected places and scenic locations. As well as putting on the Festival, Findhorn Bay Arts produce year-round creative community events, education, outreach, volunteering and networking events making quality creative activities accessible across the region.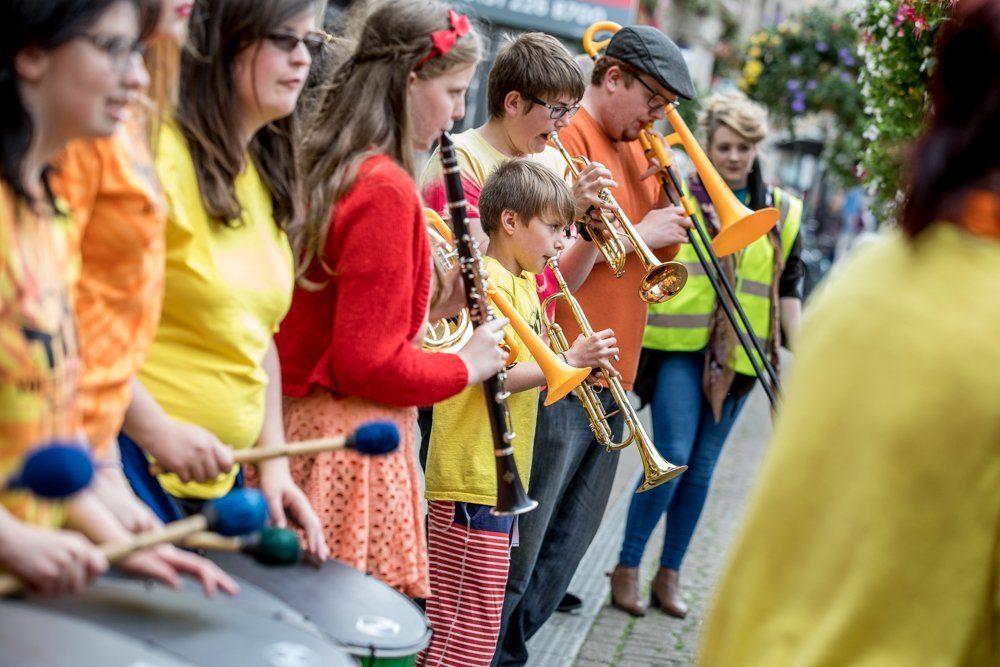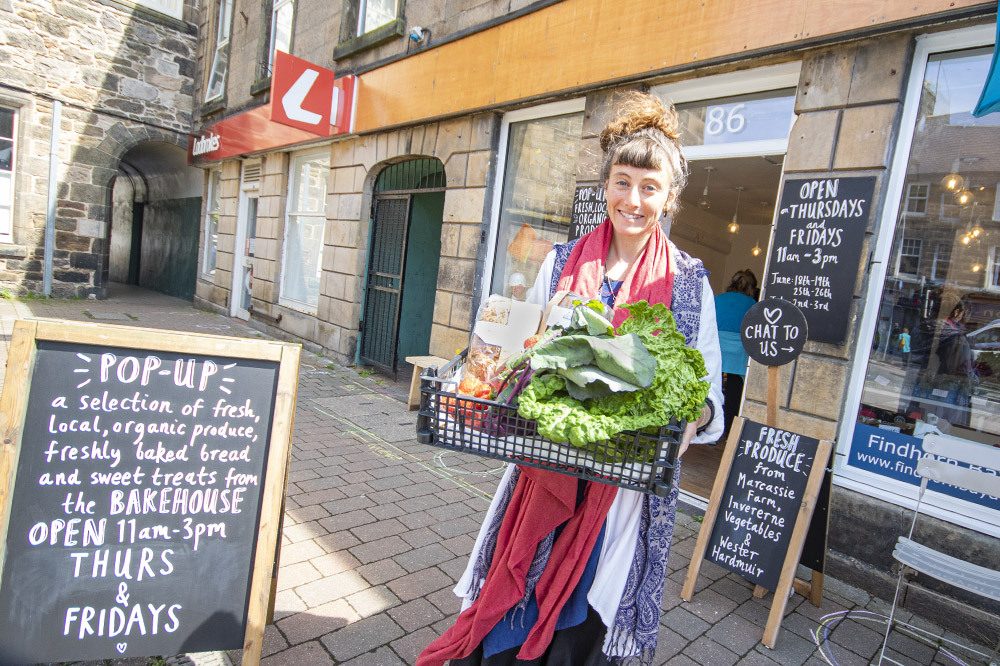 Projects include the biennial Findhorn Bay Festival, the Culture Café and CashBack for Communities project In the Mix– all of which have a common aim of showcasing and nurturing the creativity of the area's residents, whilst attracting high quality artists and productions to the area. During the first COVID-19 lockdown, a new popup shop called The Bakehouse was created on Forres High Street to sell local fruit, veg and bread with music and street art – a partnership between local growers, artists and musicians that created a real buzz. Other businesses welcomed the initiative as it has increased footfall and activity on the high street.
The organisation has a small dedicated team of staff and board members, backed up by volunteers, artists and residents. Funding is always tricky – especially the challenge of securing core funding – but responding to opportunities and working in partnership has enabled them to tap into project support from Creative Scotland's Creative Place Awards, Highlands and Islands Enterprise and Moray Youth Arts Hub.
« Go Back