Fraserburgh Super Saturdays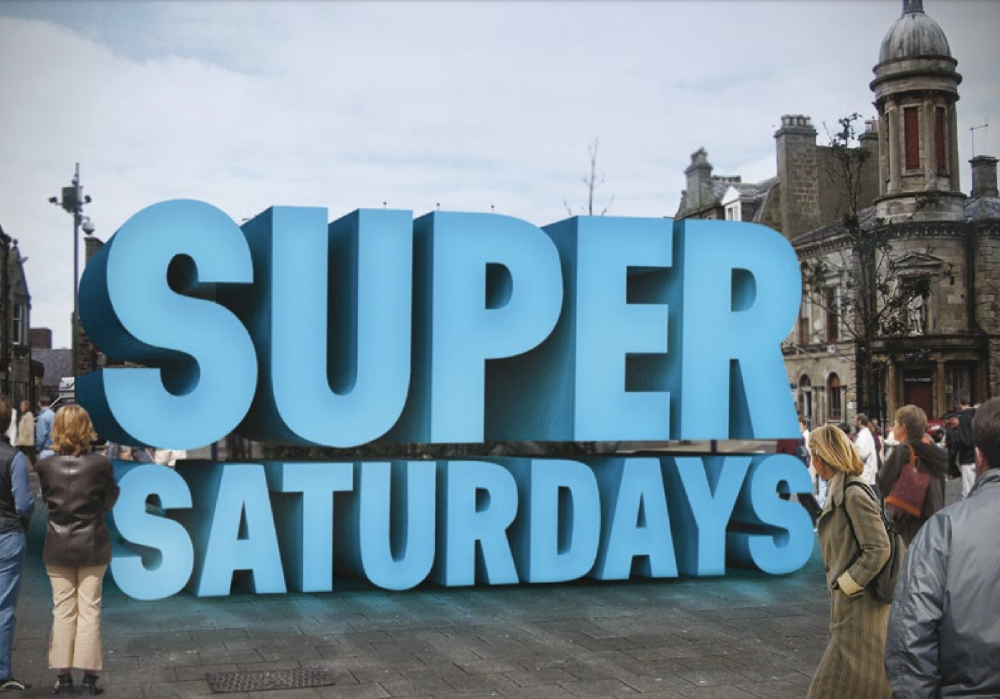 With Saturdays becoming one of the quietest trading days for most Fraserburgh retailers as shoppers turned to leisure and recreational activities at the weekend, a small group of town centre traders decided a decade ago to take matters into their own hands – and started organising a monthly series of themed events. Their aim: to draw local people back into the town centre on Saturdays.

With support from Fraserburgh Development Trust, the retailors began to organise monthly 'Super Saturdays' to celebrate and promote the town centre with product stalls, cooking demonstrations, free entertainment and live music. It was a lot of work to organise at first, but the footfall on Saturdays has increased substantially as a result of these high ­profile popular events, and the town centre's shops, cafes and restaurants that take stalls have benefited from increased custom in their bricks-and-mortar premises.
From small beginnings in 2013, Super Saturdays quickly developed to around 50 stalls, with a waiting list. Before Super Saturdays there were 34 empty units in the town centre: after a couple of years, that dropped to 8, with the increase in footfall due to Super Saturdays undoubtedly being a factor. Employment opportunities have risen. And Super Saturdays have proved a good communications channel for local groups, leading to greater participation in arts classes, sports clubs and other community activities.
Although Fraserburgh's Super Saturdays came to an end in 2019 due to lack of funding, they made a lasting difference – and have been an inspiration for other initiatives around the country.
« Go Back