Improvement grants, indoor and out: Linlithgow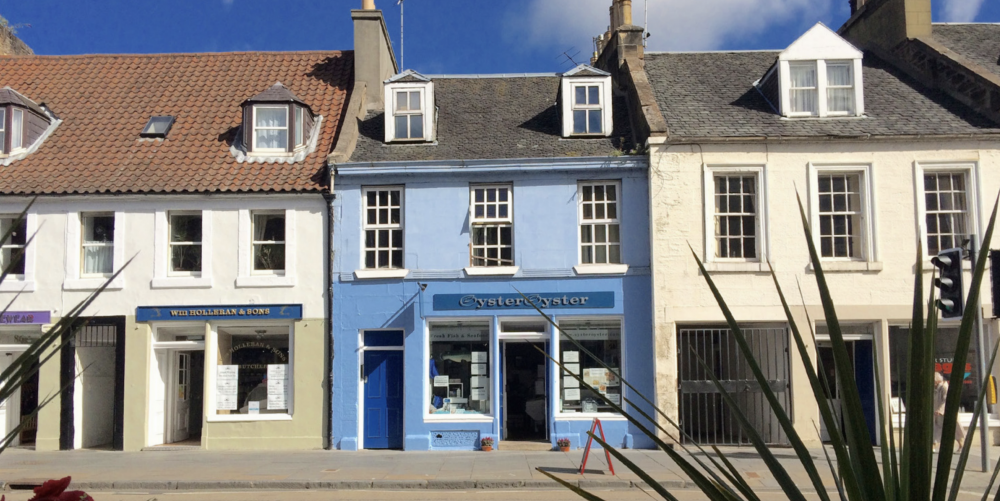 One Linlithgow BID and West Lothian Council work together to ensure that business premises are in the best condition they can be: the BID offers grants for the insides of commercial units, and the Council runs a shopfront grant for exteriors. Usually one complements the other – both the BID and the council let applicants know about the other grant.
The BID's Premises Improvement Grants, affectionately known as PIGs, cover interior improvements. The scheme saw about £30,000 of BID subsidy matched by town centre businesses to the tune of approximately the same again between 2015 and 2020. That has covered visible improvements to about 40 businesses, from signage to security. The grants were for 75% of costs up to £1,000. In the latter stages, most grants were for the full £750. It's important to attract additional funding rather than provide 100% funding from the BID levy, both to lever in more funds and avoid accusations of simply redistributing contributions to more active members.
Some of the useful lessons that the BID learned were:
Clear terms and conditions on the grant application form, including use of local tradespeople where possible and quotes to be submitted on formal company headed paper.
No obligation to go for cheapest quote.
Be clear on what constitutes a "property improvement": for example, does it include security, repairs, training or portable items like laptops?
Once a precedent has been set, it's difficult to go back on it if the businesses talk to each other, so best to get it right from the start.
The scheme can be very popular, so let businesses know that the funding is finite – if you received a grant last year, you go to the back of the queue next year so others can have their turn.
The Council's complementary Shop Front Improvement Scheme covers exteriors. It covers five town centres, with an approximate spend of £30k over the last 6 years. Like the BID scheme, grants an be awarded for 75% of costs up to £1,000. The scheme is run by the council's Town Centre Officers, who report that the benefits of the scheme include:
It helps to ensure that businesses get the appropriate permissions from the council, leading to less need for enforcement action against poorly executed or unapproved projects.
It creates a 'virtuous circle' in which the quality of shop fronts improve, as nearby businesses see the improvements and it prompts them to follow suit.
Other towns have used the scheme to solve particular issues, for example Broxburn and Uphall operate a 'shutter removal grant'.
It's vital to work with businesses on the application process, keeping it simple and taking them through each step.
For more information, contact West Lothian Council planning department: wlldp@westlothian.gov.uk
« Go Back