Libraries as coworking hubs: Troon, Dunfermline and elsewhere
Dunfermline, Troon, Inverness, Dundee and Edinburgh each have dedicated coworking business spaces in their central libraries. Why doesn't your town centre join them?

The Scottish Coworking Network has been developed by the Scottish Library and Information Council (SLIC) with support from the Scottish Government and The Melting Pot's Coworking Accelerator (see above). It provides local entrepreneurs, freelance workers, sole traders and start-ups with dedicated space to work, meet and collaborate in town centre libraries throughout Scotland.
The hubs provide well-equipped facilities for people who want to start and grow their own business, including desks, meeting space and breakout areas, online resources and Wi-Fi.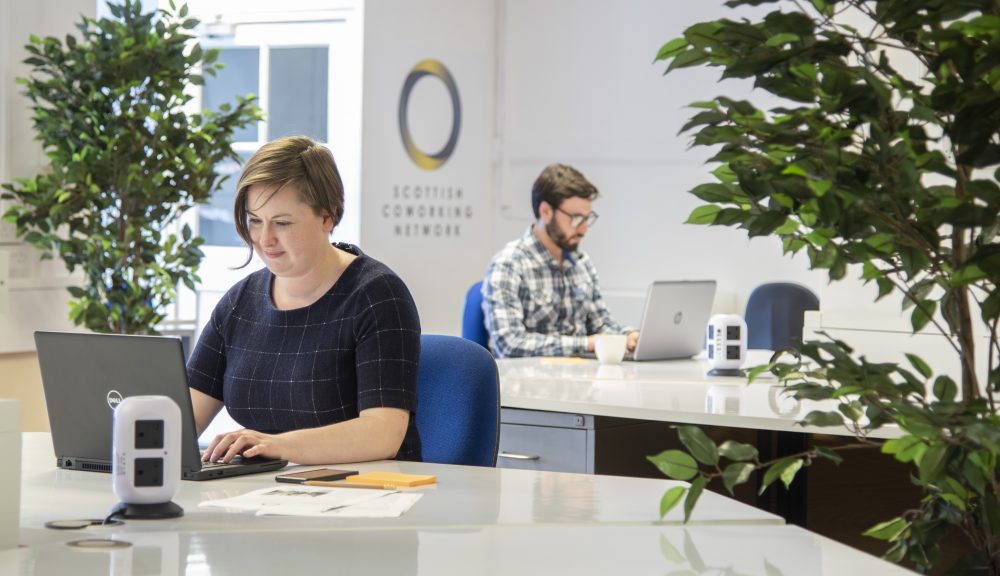 There's also access to enterprise support and advice and a programme of events and workshops to help turn ideas into successful business and employment opportunities. An online forum offers additional support for networking and collaborating with like-minded people who also want to get their business venture off the ground.
The hubs are ideal for people who have a passion or idea they want to turn into a business and need help getting started, or people who are currently running a small business and are ready to take their venture to the next level. Why not approach SLIC to set one up in your town centre?
For more information, contact SLIC by email: info@scottishlibraries.org
« Go Back