Local people leading: Linlithgow Burgh Beautiful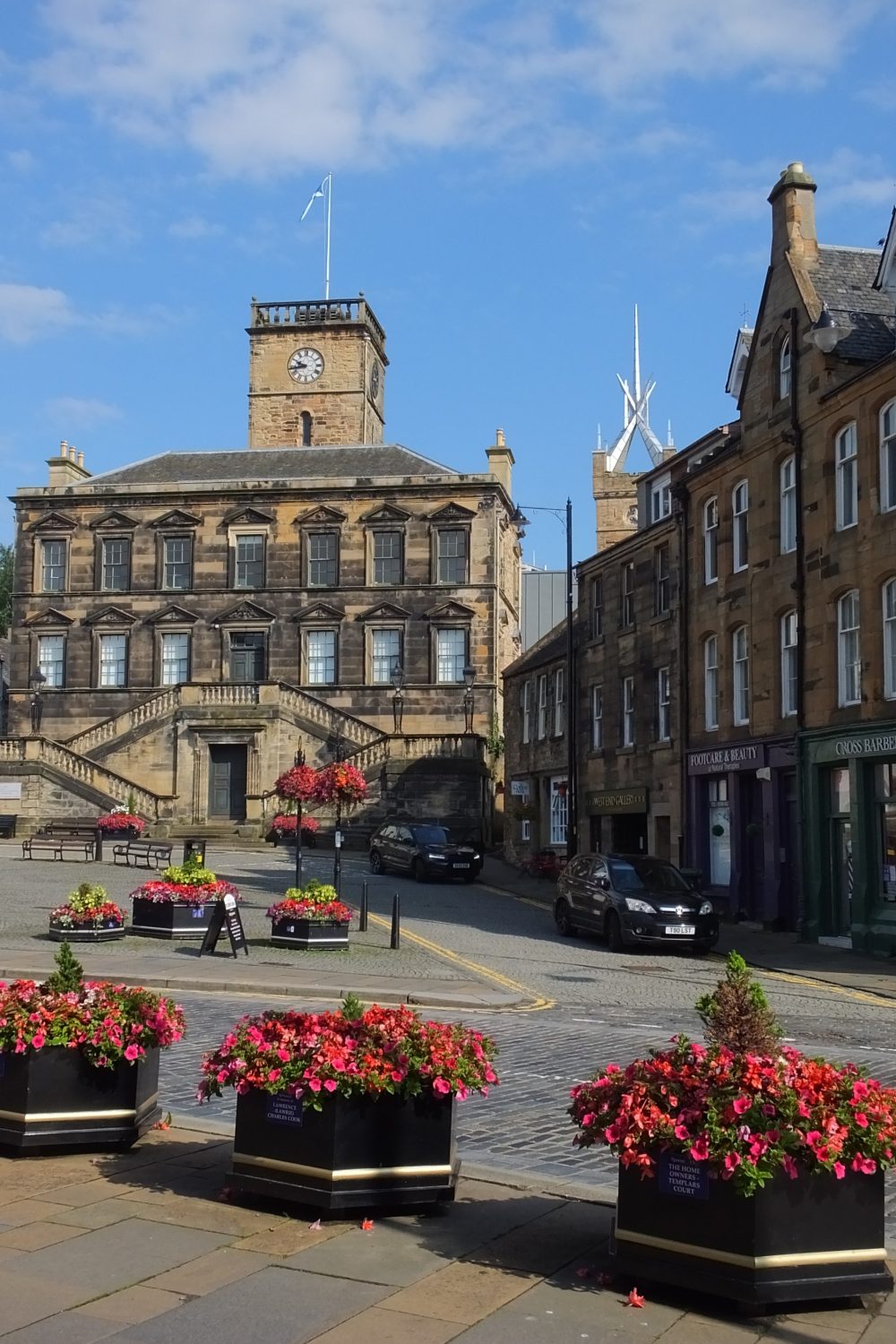 When you ask people in towns across Scotland what they would do to improve their town centre, often the first response is: smarten it up! In Linlithgow, the community has been doing just that.
The achievements of Linlithgow Burgh Beautiful demonstrate the impact a community can have when it puts its collective mind to it. With an army of over 100 volunteers, Burgh Beautiful organises regular events throughout the year to keep the town colourful and litter-free – with activities covering planting, maintenance, litter picks, hanging baskets, market stalls and garden competitions. Anyone is welcome to join: there is even a volunteering webpage with current opportunities.
Burgh Beautiful is part of Linlithgow Burgh Trust, whose website explains more about what they do and how they go about it.
Burgh Beautiful and the Burgh Trust are in turn a part of the bigger My Linlithgow, the town website which contains a directory of over 500 local community groups and businesses, and lots of information on events and activities, volunteering opportunities, tourism and local facilities. It's a community-led initiative which brings together Linlithgow Community Development Trust, Linlithgow & Linlithgow Bridge Community Council, One Linlithgow BID (Business Improvement District) and Pride & Passion Linlithgow. A great example of collaborative working! (see Taking Action section for more on the importance of collaborative working and how to go about it)
For more information, please contact the Burgh Beautiful Secretary by email bbl@lbt.scot.
« Go Back