Loyalty cards and gift cards: Perth
Link your existing credit or debit cards with the MiRewards scheme in Perth, then simply shop, use public transport, go for a meal, get your hair cut, go for a swim, or see a show in any of the 70+ businesses that are part of the programme. You'll automatically earn MiPoints, which can be converted into free Perth gift cards, as well as being eligible for monthly prize draws, VIP tickets and random monthly acts of kindness!
Since the scheme was launched in 2018, over 2,000 Perth residents (4% of the population) have registered. Over £500,000 of local spend has been tracked. The involvement of Stagecoach East means that residents can tot-up points simply by using the bus, which generates valuable insight into consumers travelling by bus.
For customers, the scheme enables them to support town centre businesses and enjoy great perks without the hassle of extra loyalty cards. For businesses, the scheme drives footfall and allows them access to data about detailed customer behaviour in real time. And because the scheme gives perks and prizes rather than discounts, it means that businesses don't need to give away any margin to participate.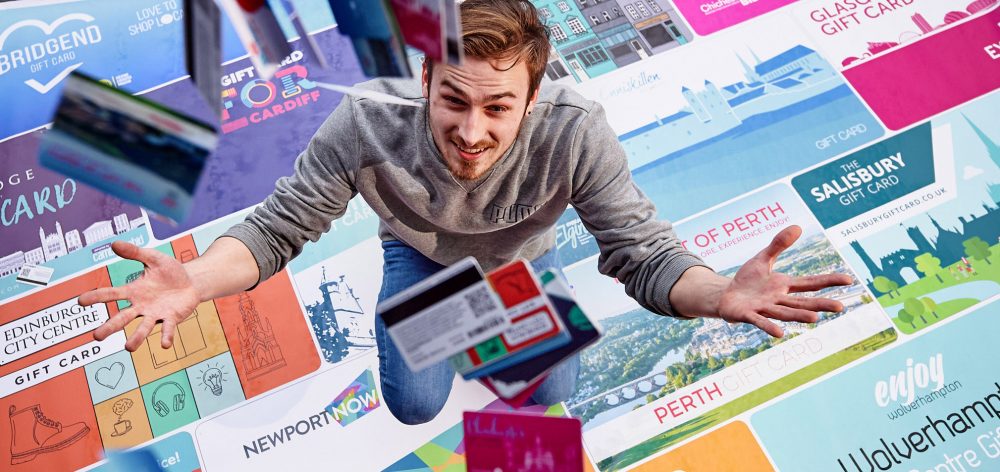 The top 10% of users (by revenue) generate 49% of total spend, tend to be 45 or older, and spend an average of £36. The bottom 10% of users tend to be in the young age groups; they generate 0.4% of total spend, with an average value of £4.70. The scheme also generates a whole host of more detailed anonymous data on spend by time, geography, consumer profile and business sector, which helps businesses and the local authority to plan for the future.
The scheme is run by Miconex, who are based in Perth. They operate prepaid gift cards and local currency programmes in over 40 towns and cities around the UK. Over a quarter of the gift card programmes are based in Scotland, from Kirkwall and Elgin to St Andrews and Milngavie. Over the period 2018-2020, over £400,000 has been kept in these local economies, supporting nearly 1,000 local businesses.
An extra dimension is the ability to set up local Collection Pots, enabling local communities and social networks to collect money online and then load the funds onto local gift cards. In Milngavie, for example, the local Improvement District is rewarding care workers by setting up Collection Pots and gift cards for individual care providers. This will allow local folk to recognise key workers whilst supporting the local economy. No more office collections or group collections where someone always forgets to pay!
Click here for more information on the Perth scheme, and find out more about a similar scheme in Kirkcaldy here.
« Go Back