New life for unloved spaces: Stalled Spaces
Choose any town or city in Scotland, and it won't take you very long to find stalled spaces: a gap site where a building has been demolished, or one earmarked for development which hasn't yet begun. Overgrown with bushes, scattered with litter, it's a space going nowhere fast.
But over the last few years, across the country these vacant spaces have been finding a new lease of life as temporary community gardens and forest schools, art exhibition spaces and outdoor gyms, thanks to Stalled Spaces Scotland, a national project managed by Architecture and Design Scotland. Whether it's children exploring the outdoors in Clarkston, raised vegetable beds in Paisley's West End, flower-cultivation in Forfar or a pop-up cinema next to the Clyde, spaces which were eyesores are becoming platforms for community empowerment.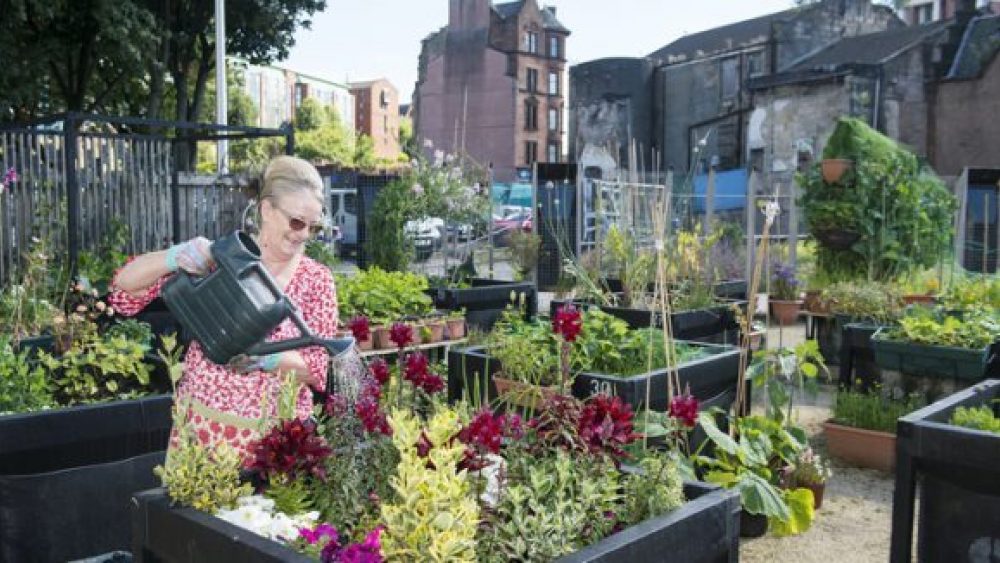 One unusual site which has been transformed is a disused public toilet block in Renfrew, next to a bus stop at the entrance to Robertson Park. Renfrew Development Trust came up with an innovative proposal to build bridges across the generations: young people from Renfrew YMCA interviewed elderly people in local sheltered housing complexes to collect memories of the town, then partnered with students from West College Scotland to create storyboards for the walls of the building.
"It was meant to be there for three months, and it's still there," said Iain Cunningham of Engage Renfrewshire, who helped the local community to make the project happen. "People are proud of it, it's a really good piece of work. But it's about more than just the building: the young people were fascinated by the stories the old people told, and they have links with the college now, so they feel more confident about applying for courses there."
Some groups who have done a stalled space are thinking big. Oban Communities Trust is raising funds to turn a disused primary school into the Rockfield Centre, a cultural hub for the town. Transforming the outside of the building with planters and flowers won't finish the job, but it's an important step along the way. Other Stalled Spaces projects have been smaller in scale, like a strip of land next to a railway embankment in Paisley just a metre wide which is now a wildflower meadow.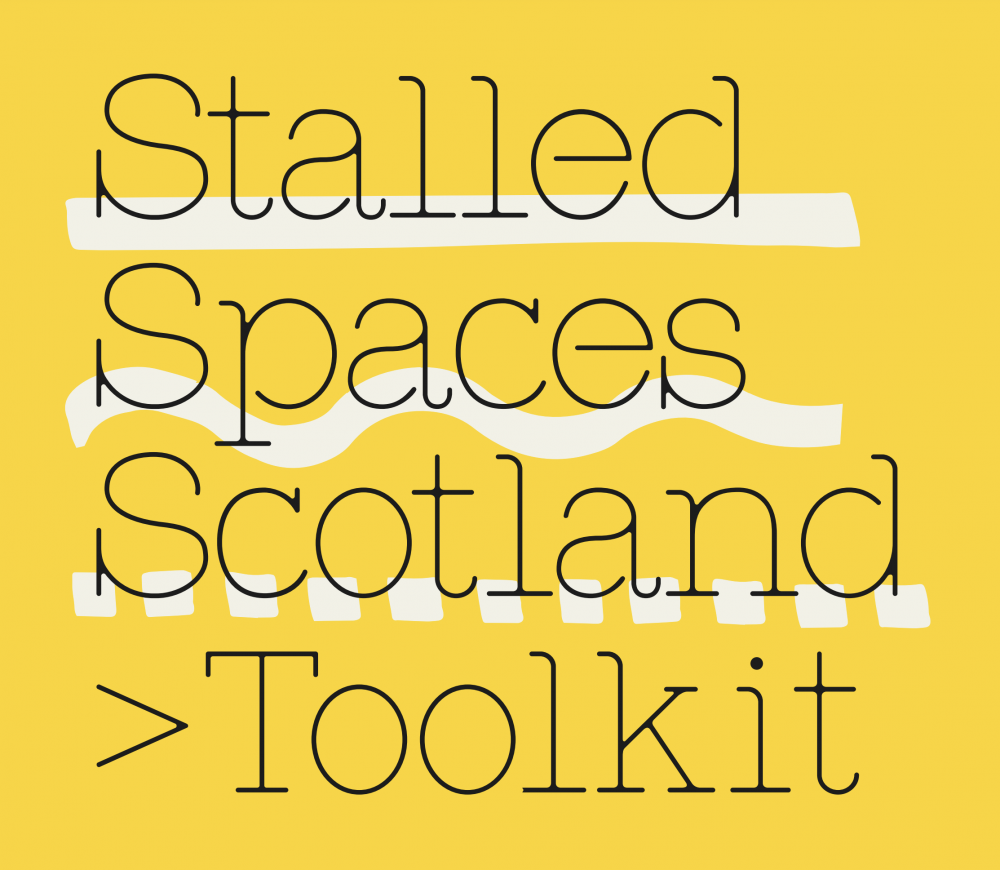 For more information on how to create a stalled space, check out the excellent Stalled Spaces Toolkit from Architecture and Design Scotland. It contains lots of inspirational ideas and practical information about how to re-use stalled development sites, under-used green spaces or vacant land – for anything from event spaces to food-growing.
« Go Back