Public services: Barrhead
The closure of major industrial employers in Barrhead in the 1980s and 90s left a legacy of poverty, unemployment and town centre deterioration. In 2002, East Renfrewshire Council launched Barrhead Regeneration Initiative: a long‐term growth strategy which prioritised town centre regeneration, economic activity, and improved health and housing.
Over a number of years, the local authority and its public sector partners took a number of capital investment decisions to rejuvenate the town centre, including locating an £18m health centre, a new leisure centre, library, business centre and council offices in the town centre – all of which are major new public facilities right on the Main Street.
The leisure, learning and business elements are in Barrhead Foundry, a £5m multi-purpose building that is home to a leisure centre and swimming pool, as well as an evolving mix of learning/skills training and business space. The Foundry attracts 400,000 people a year.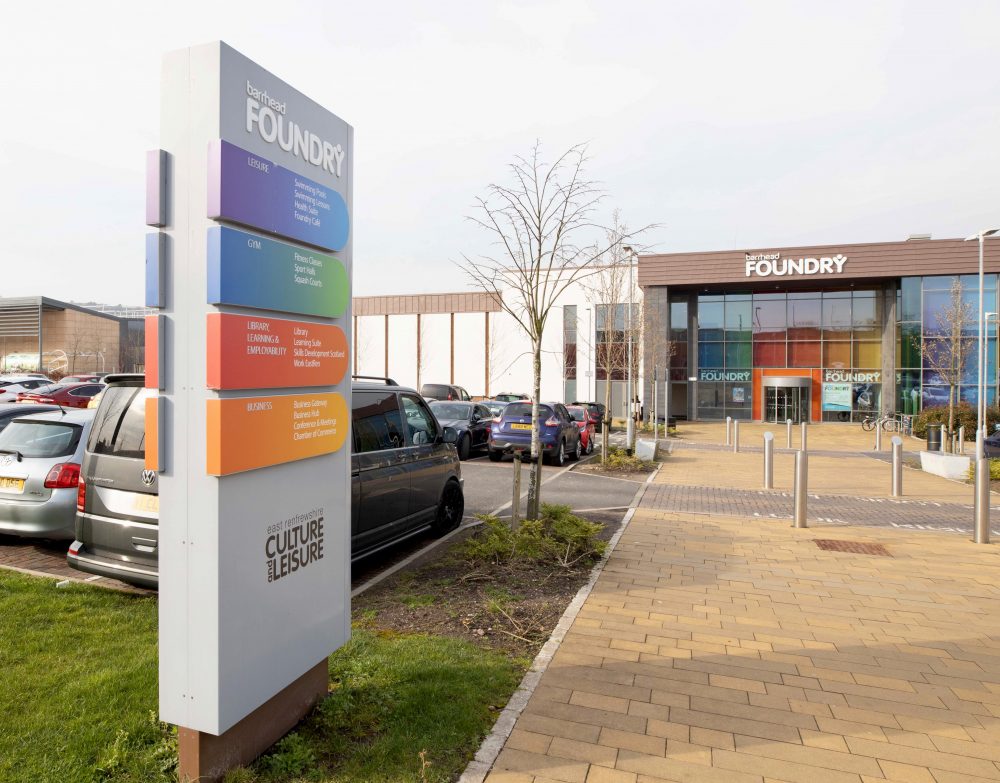 The Health and Care Centre provides a range of integrated primary health and social care facilities under one roof – including three GP practices, two dental surgeries, a day care centre for elderly people, adult mental health services, children's services, podiatry, physiotherapy and sexual health.
Other investments in the town centre include a new ASDA supermarket, new housing and public realm improvements along the main shopping street. The council's role includes buying land to instigate development from both public and private sectors, as well as co-ordinating major housing developments, transport and greenspace investments outwith the town centre.
Barrhead won the 2015 SURF Award for Scotland's Most Improved Town: Small and Medium not least because of the Council's leadership and commitment to the town centre, with the relocation of key services to the main street clearly helping to sustain businesses and create new employment opportunities, underpinning a strong economic core for the rest of the town.
Since winning the award, Barrhead has benefitted from an increased confidence in the town, and also from further investment. In summer 2016, Barrhead town centre retailers voted to establish a new Business Improvement District – called All About Barrhead – to lead an exciting programme of social events to bring more people to the town centre. Meanwhile, other regeneration projects in the town will bring new jobs (over 300 in new industrial units on the former Nestle factory site) and residents (over 1,000 new homes being developed at Barrhead South).
On the south side of the town, the first planning applications have been submitted for the Barrhead South urban expansion area. As well as over 1,000 new homes, Barrhead South will deliver a new railway station, access improvements and high quality greenspace. Back in the town centre, plans are progressing for a linear park to provide pleasant pedestrian and cycle links.
For more information, contact East Renfrewshire Council by email: business@eastrenfrewshire.gov.uk
« Go Back