Redesign your streets: Poynton Regenerated
Poynton town centre sits astride a busy main road between Macclesfield and Stockport, south of Manchester, with 26,000 vehicles passing through every day (2012 figures), including a significant number of heavy goods vehicles. The road acted as a barrier through the middle of the town centre. Simply adjusting traffic signal timings had failed to improve traffic congestion through the town centre. Something different needed to be done.
This radical project reconfigured the road junction in the town centre, first on a temporary basis and then permanently. The traffic lights were replaced by two roundabouts that are level with the street surface and defined by paving patterns of varying colours and textures. Vehicles negotiate the roundabouts without the guidance of traffic signs or white lines. There are informal pedestrian crossings. Compared to before, there are wider footways and less space for vehicles.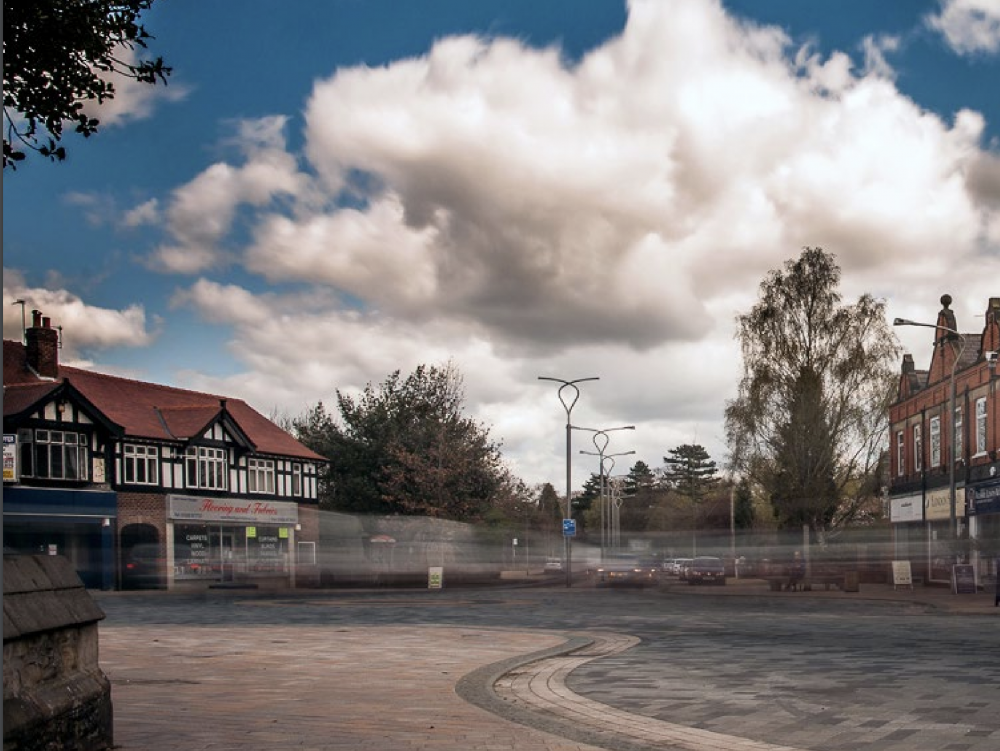 Despite initial scepticism, the scheme has delivered the following measurable benefits:
One minor accident in the first three years of operation, compared to several serious incidents each year before that.
Average traffic speeds have fallen to a more people-friendly 20 mph, but journey times through Poynton have significantly reduced and pedestrian delays in the town centre have dropped.
80% of town centre retailers report increased footfall and turnover.
The scheme isn't perfect – for example, details like the absence of facilities for disabled people and dedicated cycle lanes have been criticised. But it shows what can be achieved with strong leadership.
Check out the Resources section below for more information on how to go about redesigning your streets.
« Go Back