Set up a coworking hub: The Melting Pot, Edinburgh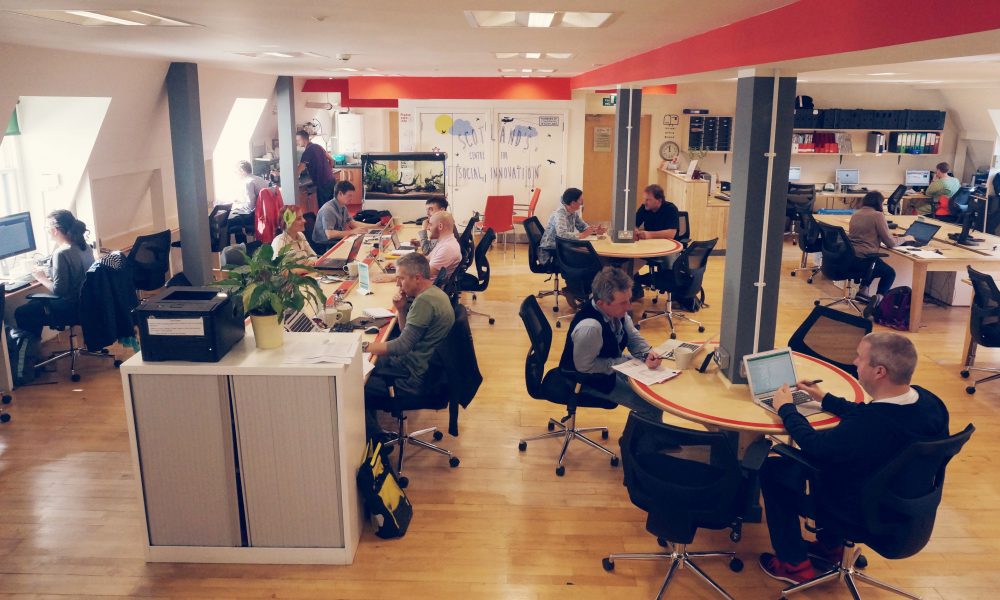 Coworking isn't just about providing affordable space and facilities for small businesses in town centres – it's about bringing people together to work, to meet, to connect and to share ideas.
The Melting Pot was Scotland's first coworking space. A social enterprise based in central Edinburgh since 2007, it provides a physical space where small businesses can hire flexible space and facilities in the centre of town. But more than that, it enables them to network and share knowledge, skills and ideas. And now it's helping town centres and social enterprises to share the same benefits too.

Through the Coworking Accelerator, The Melting Pot now helps to set up similar coworking spaces in town centres around the country. EH49 Hub in Linlithgow, Coworking Dunbar and Forres are three of the town centre coworking hubs that The Melting Pot has helped to set up with local community development trusts. Others are being established in town centre libraries in partnership with the Scottish Library and Information Council (see below for more information). Elsewhere, local organisations are developing their own coworking hubs – such as the Hive in Huntly and Can Do Crieff, for example.
There are other ways that The Melting Pot can help town centre businesses. From its own origins as a coworking space, The Melting Pot has expanded to become Scotland's Centre for Social Innovation. Their Good Ideas programmes provide support to socially innovative organisations around Scotland to help them establish themselves as profitable and sustainable enterprises that help town centres thrive.
« Go Back