Sport and leisure: Irvine Portal
The Magnum Leisure Centre in Irvine was renowned throughout the West of Scotland. When it was opened in 1975 it was the largest leisure centre in Europe, with a million visitors a year coming for skating, boxing, bowls, dog shows and gigs from Chuck Berry to The Clash. Thirty years later, tastes had changed and visitor numbers had dropped hugely.
When North Ayrshire Council took the difficult decision to close the Magnum in 2009, they also decided that its replacement should be in the heart of the town centre: a redevelopment of the historic 1860s Townhouse and surrounding land on the High Street. Ten years later, the new £20m leisure centre has opened, breathing new life into the town centre and conserving valuable heritage for the future.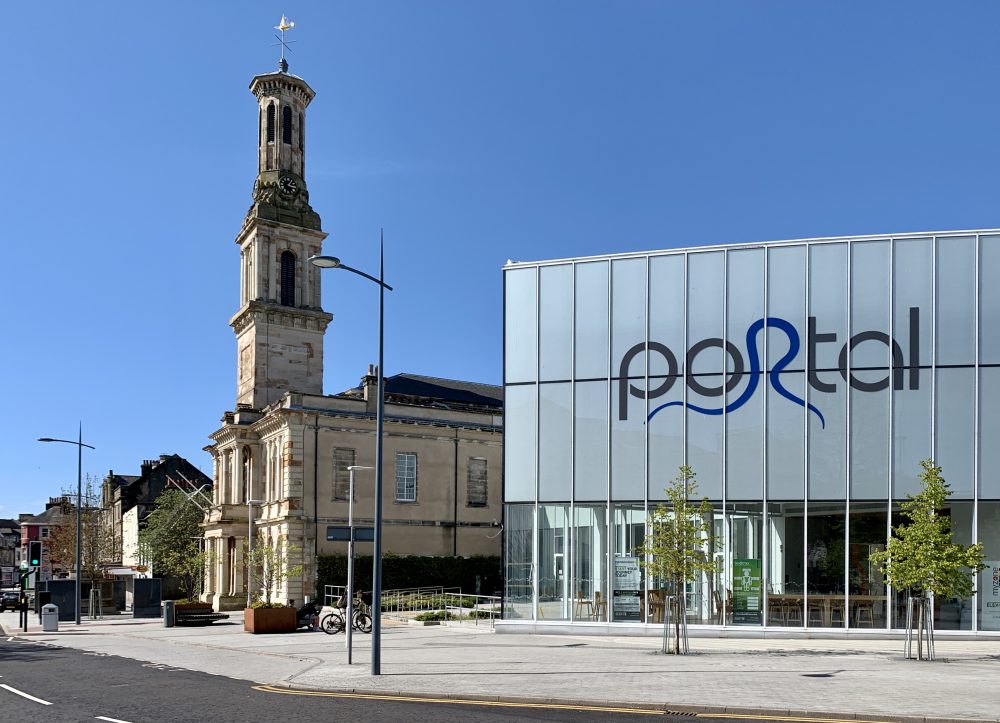 The new centre, Irvine Portal, was completed in 2017. The complex includes:
25m competition pool
Teaching pool
Fitness suite
Studios
Public café and lounge
Courtyards and a garden
A foyer for exhibitions and meetings
New public realm on the High Street
The facilities not only provide state-of-the-art indoor sports facilities for the town, but also cater for local and family history, art exhibitions, and community and cultural events. All areas are fully accessible for wheelchair users and those with a disability. All this right in the heart of the town centre, with excellent public transport links, accessible to the whole community.
« Go Back