Temporary use: Renfrew
Buying vacant buildings or land is an expensive and complicated business; temporary projects can be transformational too, in a smaller way but at a fraction of the cost. That's why so many communities up and down the country are doing "Stalled Space" projects, where community groups take over vacant land or buildings for a limited period of time to create anything from food-growing projects or community gardens to events or arts spaces.
One unusual site which has been transformed using the Stalled Spaces approach is in Renfrew: a disused public toilet block in the town centre, next to a bus stop at the entrance to Robertson Park. Renfrew Development Trust came up with an innovative proposal to build bridges across the generations: young people from Renfrew YMCA interviewed elderly people in local sheltered housing complexes to collect memories of the town, then partnered with students from West College Scotland to create storyboards for the walls of the disused building – turning an eyesore into an outdoor exhibition. 40 local people were involved in creating the exhibition. The project cost £5,000 and was supported by Renfrewshire Council and Engage Renfrewshire.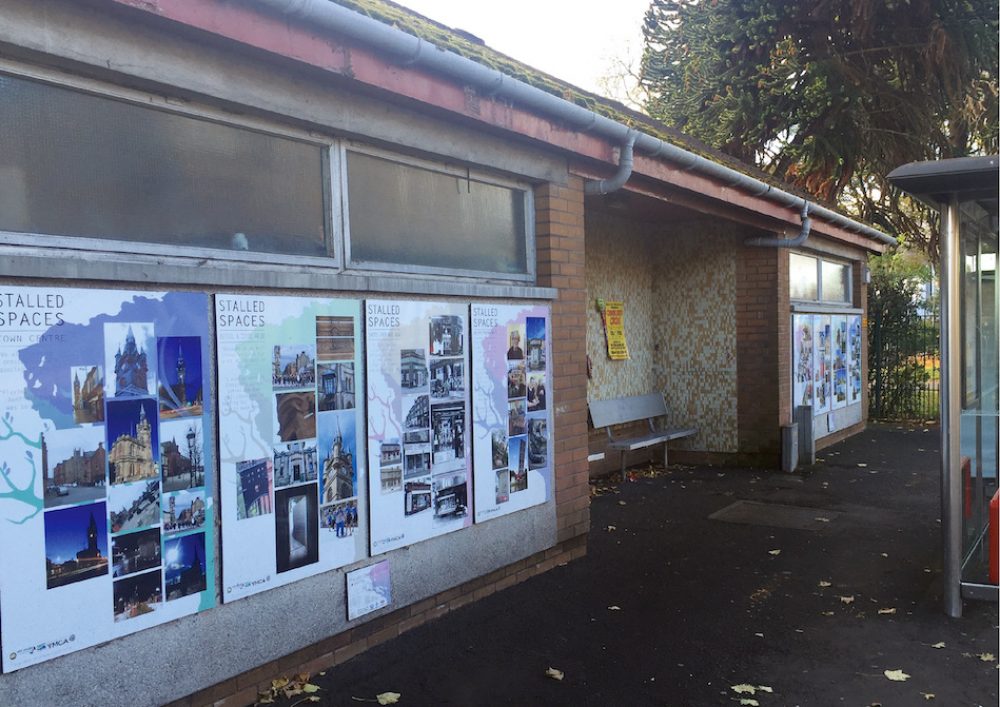 "It was meant to be there for three months, and it's still there", Iain Cunningham, third sector development officer at Engage Renfrewshire, told the news website Sceptical Scot. "People are proud of it, it's a really good piece of work. But it's about more than just the building: the young people were fascinated by the stories the old people told, and they have links with the college now, so they feel more confident about applying for courses there."
There's more information about the project here. Other community-led Stalled Spaces projects in town centres include:
Architecture and Design Scotland's Stalled Spaces Toolkit has lots of inspiration and helpful advice about how communities can make vacant and derelict land come alive in town centres, covering how to find out who owns land, how to get funding, how to organise yourselves, and how to manage a project. Contact details: info@ads.org.uk.
« Go Back