The Stove, Dumfries
The Stove is a civic and community centre run by artists, involving locals in the thinking and making of their town.
It's a network. It's a social enterprise. But it's not a 'fluffy' organisation for the few: it turns over £0.5m per year and employs 30 local people, 75% of them aged under 30.
Since 2015, The Stove has had a physical presence in the town centre: a former shop on the High Street, now a community café with music and events. Having that safe and inclusive space has provided a place for conversations to happen, ideas to develop and confidence to build. People can see things happening.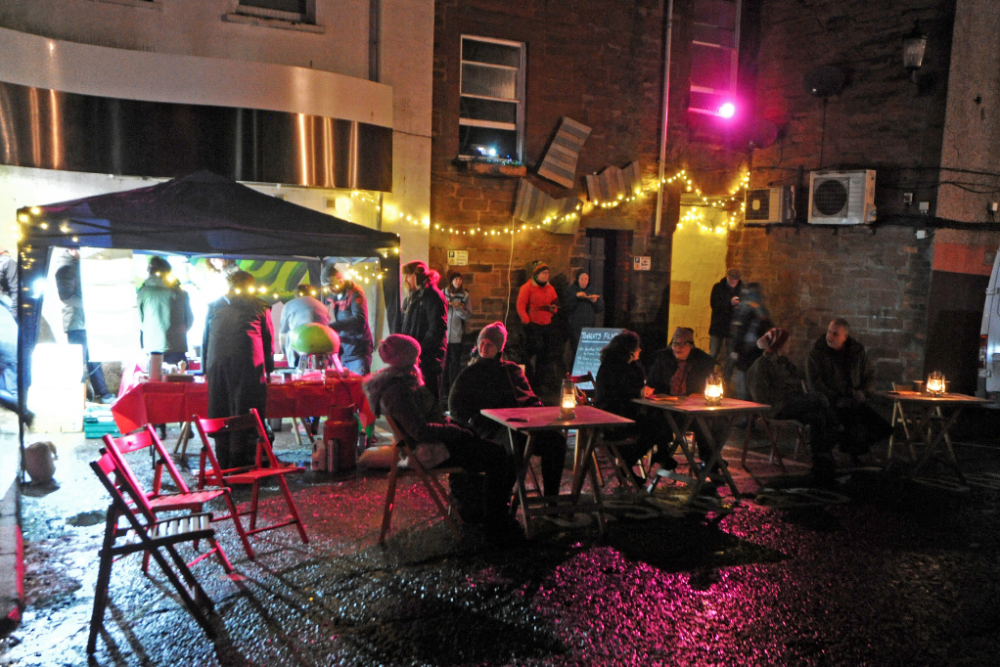 The Stove has produced lots of events since it began in 2011 with a steady events programme to keep people coming into town all year round. For example, the Nithraid is Dumfries' annual River Festival, attracting 3000 folk; and the annual music conference brings people from across the music industry and offers a range of musical events.
This wealth of activity has even led to community-led property development, in the form of the Midsteeple Project - an ambitious redevelopment of derelict and underused historic buildings in the heart of the town centre.

All this came from artists engaging creatively with their community about the future of the town!
For more information on Dumfries, check out the Inspiration section.
« Go Back