Delivery
Some people like to plan, others like to do. Town centres need both. Plans only come to life if people create new businesses, organise shows, develop new buildings, market the town centre, clean the streets and deliver all the other actions in the plan.
Delivery is about real work on the ground: the nitty-gritty of realising the vision agreed in the plan. Some projects will involve bricks and mortar, like making streets friendlier for pedestrians and shoppers or repairing and bringing old buildings back to life. Other projects might be enterprise related initiatives, such as nurturing new businesses, organising pop-up shops or marketing the town centre. Still others might involve organising events or tackling antisocial behaviour.
Once the plan has been agreed – ideally with a manageable number of different sized projects – those projects need to be reviewed in terms of risk (for example, is trading involved, asset development, entering into contracts, taking on staff etc) and scale (e.g. capital spend, project complexity, length of programme) to determine which organisation is best placed to deliver and how best to safeguard against these risks.
Each project needs to be someone's responsibility, otherwise nothing will happen. It's important for the collaborative 'team' as a whole to make sure that:
Each project is allocated to an appropriate lead organisation, sometimes shared with or supported by others.
How the potential risks involved in the project will be managed.
The lead organisation has enough capacity and an appropriate structure to deliver and manage the project (e.g. does it need to be "incorporated" to manage risks and liabilities?).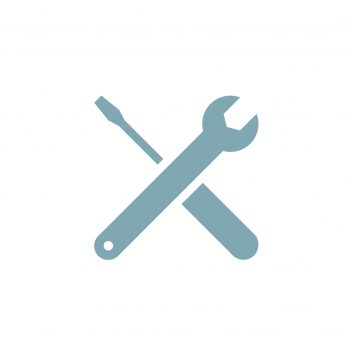 Who delivers and how?
Who delivers which project and how will depend on:
The scale and complexity of the individual project. For particularly complex projects, a joint venture or legal partnership might need to be created. But the delivery of specialist projects might fall naturally to a particular organisation, like new housing by a housing association or local authority, or events and marketing by a business improvement district.
How long will the project take to deliver? For example, particularly long term projects that last more than five years would not be suitable for an improvement district as they have a maximum lifespan of five years before they must re-ballot for a fresh mandate.
The capacity and legal status of the organisation, including whether they have appropriate governance systems, personnel, insurances and financial capabilities.
Only small-scale projects should be progressed by unincorporated organisations – for example campaigning, publicity, research, social media or small events – to avoid undue risks and liabilities on individuals. Even events are likely to require a licence in order to satisfy public safety or hygiene requirements, so thinking through the scale and complexity of each project is important.
Once it has been decided who will deliver a particular project and the correct legal structures are in place, how the project is delivered will very much depend on the expertise of the lead organisation, any advisors you might need, and funding requirements. There's more information on the different kinds of organisations which might be involved under Collaboration.
Often you'll need to call in professionals to help with specialist tasks on individual projects, like architects or designers. To get the most from outside help, you need to be clear what you want from them and work with them, including briefing them properly. Highlands and Islands Enterprise have produced a useful video to help you make the most of external consultants or contractors, part of their Ten Steps to Community Ownership series (see video below).