High Street enterprise hubs: Paisley InCube
Paisley InCube is Paisley's business incubator and retail academy, with a focus on the local creative sector. It also acts as Renfrewshire's hub for start-up, self-employment and enterprise. Its presence in the town centre is two-fold.
InCube Shop on Gilmour Street supports local designers and unemployed people, selling products which have been created by designers, makers and artists who have completed InCube's Start-up Street business incubator programme. There's no cost to the designers. The range of goods available can change regularly. This can include jewellery, home accessories, scarves, hats, childrenswear, original art and more! The shop also operates as a retail academy, offering guest trading slots for local creative designers or makers who are considering moving into retail, and learning and work placements to local unemployed people who are interested in developing a career in retail.
InCube Creative programme is based in separate premises on the High Street. It offers an intensive programme of advice, workshops and one-to-one sessions to aspiring creative entrepreneurs allowing them to learn how to brand, market and sell their products and services effectively. Dozens of businesses have already benefited from the programme.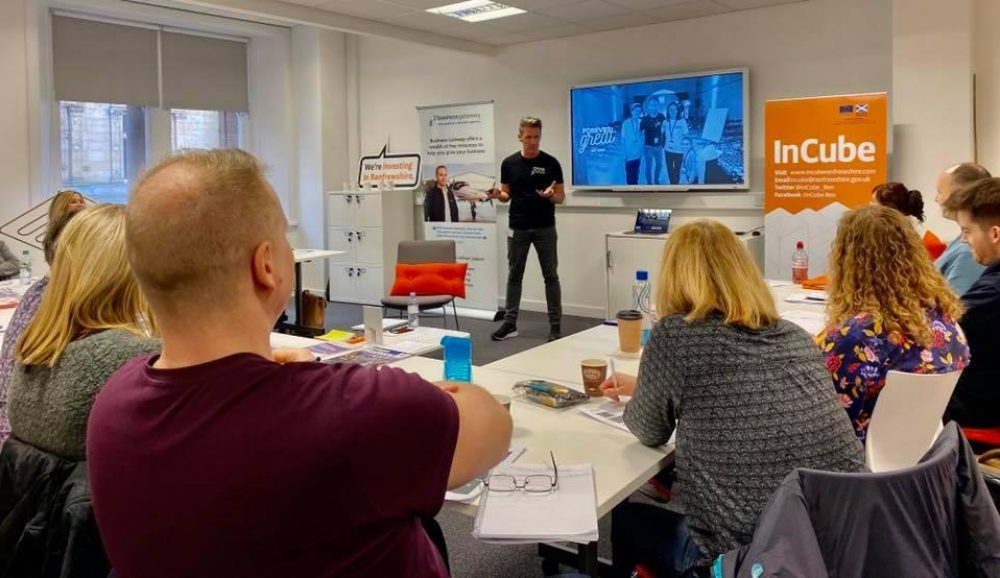 The High Street premises are also home to InCube's Start-up Street business incubator programme, a low-cost business incubator which provides accommodation and business support for up to 2 years for 20+ early stage and start-up businesses. At Start-Up Street, businesses can meet and connect with each other on a daily basis. If they need a service, advice or inspiration, they can knock on their neighbour's door, speak to a manager or mentor, or attend a networking event.
Business Gateway also offers services from the High Street premises, and Prince's Trust Scotland use it as a meeting hub.
InCube has been developed collaboratively by the local authority and Business Gateway. For more information, check out incube.ren or contact Cindy Robb (InCube Co-ordinator) by email cindy.robb@renfrewshire.gov.uk or phone 0141 618 4012.
For more information on Paisley town centre, check out the Inspiration section.
« Go Back