Spaces for people
Introduction
Public spaces are so often the focus of our town centres – whether it's the market square or the green space in the heart of the town. This section has examples, lessons and sources of further information from around Scotland that will help you:
Revitalise an old park into something new and attractive (Dumfries and Dunfermline).
Create a temporary outdoor community space on vacant sites ("stalled spaces") or underused road space ("parklets").
Harness the power of volunteers to smarten up your town centre (Linlithgow).
Check out the Clean and Green section of the Toolkit too, which has information on multi-functional green spaces which are good for people and the environment; and the Arts and Culture section, which has information on organising outdoor events in public spaces.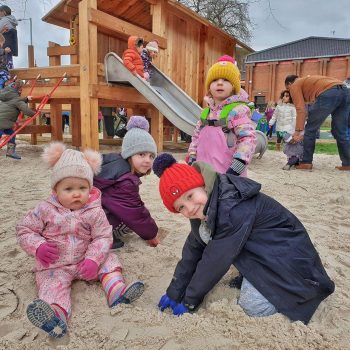 Reinvigorate your town centre park: Catherine Street, Dumfries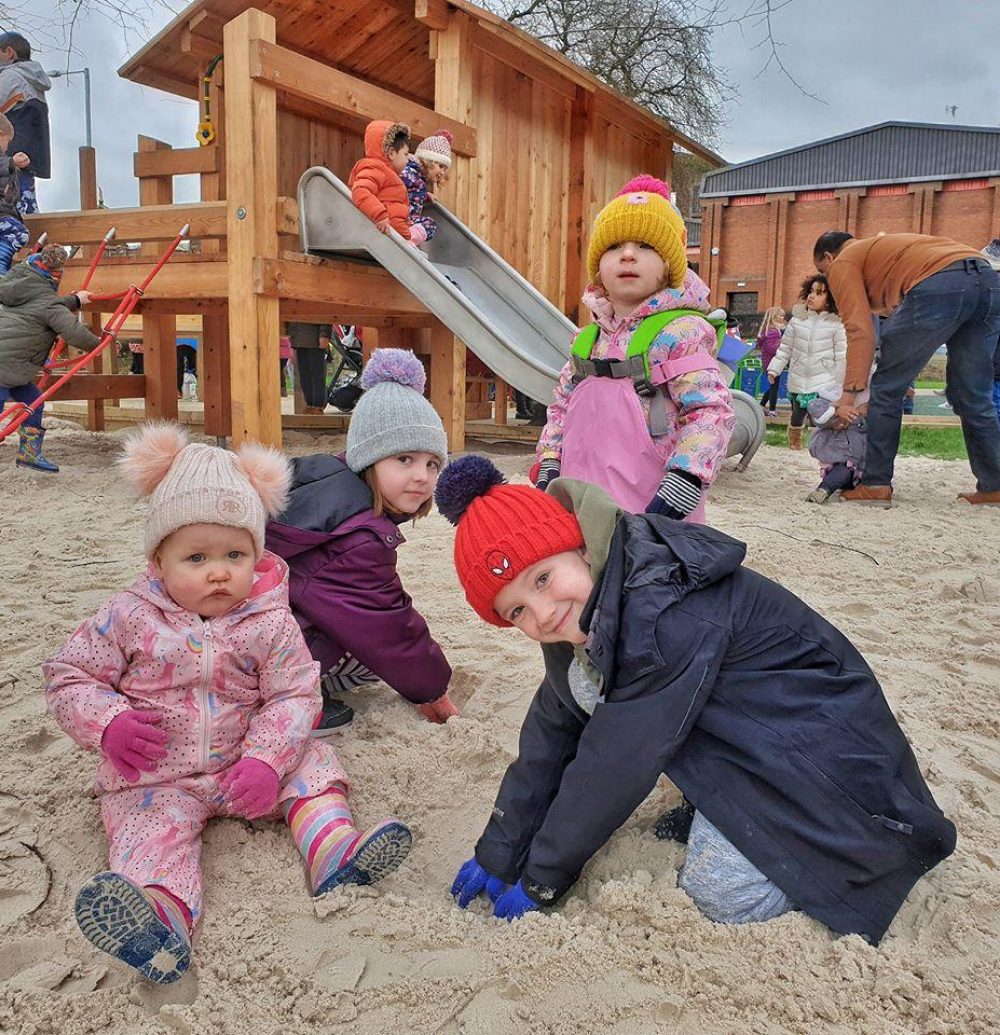 Being able to play is something that all children and young people should be able to enjoy, regardless of ability – and creating that opportunity in a town centre makes it accessible to more people, as well as helping make the town centre more attractive to families. This was the driving motivation of Dumfries community organisation IncludeUs in creating the Catherine Street play park and community garden.
Catherine Street Inclusive Play Park & Community Garden has been created on the edge of the town centre, transforming an underused green space into a park that is inclusive and accessible to all. After local community consultation, this community-led project raised money, employed specialist designers and secured a 20 year lease through Community Asset Transfer.
The park is now up and running. It includes the only inclusive, adapted outdoor play platform house in the world, enabling adults to enter and support youngsters with disabilities or indeed adults in wheelchairs to join in with their children. You can read more about how the park was set up and what it contains here.
One of the great things about the Catherine Street play park is that it's right opposite The Usual Place – a fully accessible community café and social enterprise which provides training, education and employability skills for young people with additional support needs. The combination of accessible and sociable indoor and outdoor meeting places is a great asset to the town centre.
More information about the Catherine Street play park:
For more information on Dumfries town centre, check out the Inspiration section.
Harness the energy of youth: Young Placechangers
In Alyth and Dunfermline, local youth organisations have been supported by greenspace scotland and Youth Scotland to plan and deliver improvements to greenspaces in their towns.

Alyth
You can hear all about what they did in Alyth in the video above - practical steps like creating locally made benches with shelter and lighting, working with local businesses, which would be good for all ages. And the young folk who led the project learned lots of skills about how to work together, meet other folk in the community and make things happen.
I feel really proud that something we came up with is actually going to happen, and will be on show in the centre of town for people to see - and use.

— Caitlin, Alyth Young Placechanger
Dunfermline
In Dunfermline, young people used the original Scottish Town Centre Toolkit (published 2015) and Place Standard to audit existing green spaces in and around the town centre (the public parks and smaller green spaces along the High Street and East Port) and propose a series of improvements. These included better walking routes through green spaces, more greenery in the town centre like planters, and public art and music in the parks.
Some 'quick wins' were identified to do straightaway including pedestrian signage, an arts trail and a temporary stage – all of which were delivered within a few months.

It's helped our guys realise that they have a voice, and by using it they are able to bring change to the area where they live – their opinions matter, and by seeing their ideas come to fruition, it helps to prove to them that their opinions matter.

— Dunfermline youth worker
The young people really enjoyed realising that they have a voice and can bring about change in their town, particularly because the project resulted in real change on the ground within months.
There's more information about how the young people and their facilitators went about it in this case study.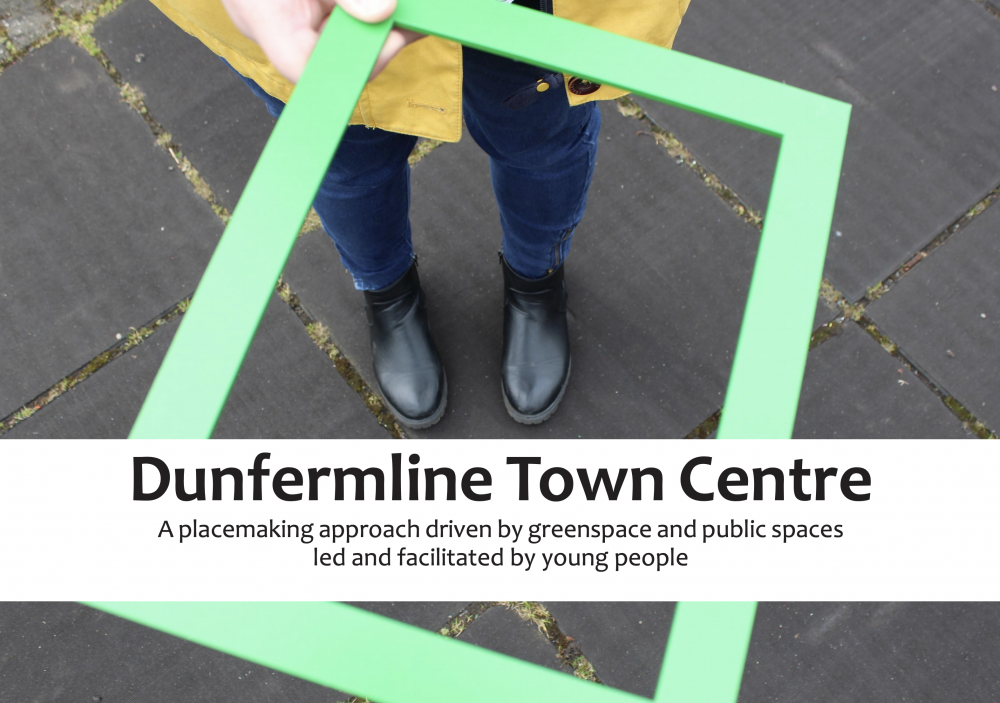 Resources
Greenspace Scotland has produced two great toolkits to inspire young people to take the lead in their local community and make change happen:
Young Placechangers Toolkit is a fun toolkit enabling young people to learn new skills about how to evaluate places, map their community and influence local decision making. It includes examples of icebreakers, place activities, further reading and information.
This Must Be Our Place Toolkit contains simple engaging activities for young people to explore and take ownership of places through creative investigations, interventions and actions.
For more information, contact Greenspace Scotland by email info@greenspacescotland.org.uk or Twitter @greenspacescot.

Local people leading: Linlithgow Burgh Beautiful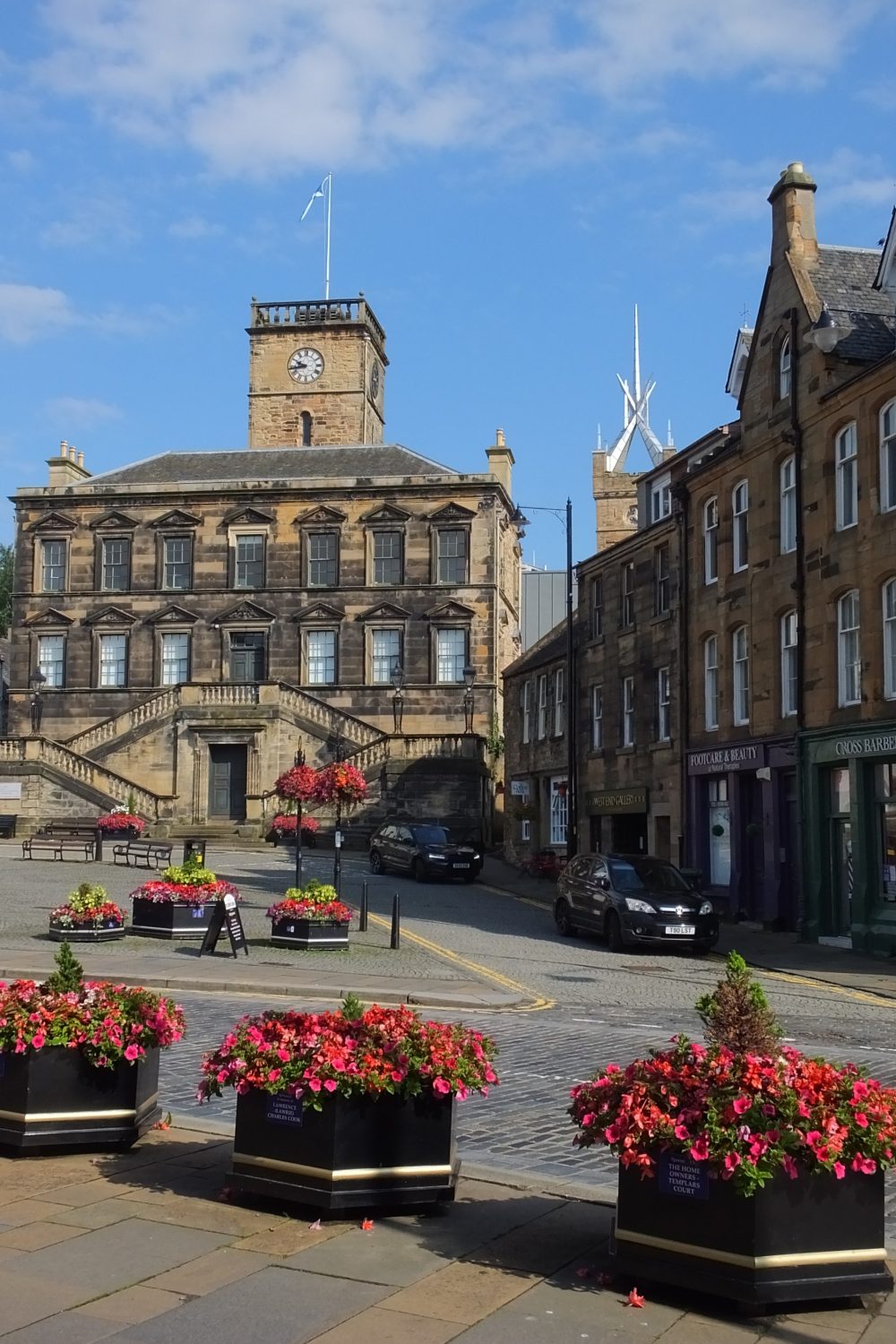 When you ask people in towns across Scotland what they would do to improve their town centre, often the first response is: smarten it up! In Linlithgow, the community has been doing just that.
The achievements of Linlithgow Burgh Beautiful demonstrate the impact a community can have when it puts its collective mind to it. With an army of over 100 volunteers, Burgh Beautiful organises regular events throughout the year to keep the town colourful and litter-free – with activities covering planting, maintenance, litter picks, hanging baskets, market stalls and garden competitions. Anyone is welcome to join: there is even a volunteering webpage with current opportunities.
Burgh Beautiful is part of Linlithgow Burgh Trust, whose website explains more about what they do and how they go about it.
Burgh Beautiful and the Burgh Trust are in turn a part of the bigger My Linlithgow, the town website which contains a directory of over 500 local community groups and businesses, and lots of information on events and activities, volunteering opportunities, tourism and local facilities. It's a community-led initiative which brings together Linlithgow Community Development Trust, Linlithgow & Linlithgow Bridge Community Council, One Linlithgow BID (Business Improvement District) and Pride & Passion Linlithgow. A great example of collaborative working! (see Taking Action section for more on the importance of collaborative working and how to go about it)
For more information, please contact the Burgh Beautiful Secretary by email bbl@lbt.scot.
Create a parklet!
Another way of 'greening' your town centre is to create a 'parklet': a small pavement extension, usually covering one or two car parking spaces, creating a miniature green open space in a dense urban environment. Parklets provide space for people to sit, relax and enjoy the area around them – and show how streets could be if we designed them differently. Their popularity in the UK has increased since they were first introduced in Hackney in 2015.
Glasgow and Aberdeen have each pioneered their use in city centres: why not create one in your town centre?
To get started, check out these free online toolkits which are full of inspiring examples and tips:
New life for unloved spaces: Stalled Spaces