Open a cinema
Cinema has universal appeal: it brings people together, young and old. Non-profit, community-led cinemas are one of Scotland's success stories. In communities across Scotland, they can access grants that commercial cinemas cannot, meaning that they can thrive in town centres that the big chains won't operate in. And they can really boost town centres as the examples below show.
Whether you'd like to reopen an old cinema or just start a film club, help is at hand. Regional Screen Scotland can offer plenty of information and support, much of it online. Senscot, the national representative body for social enterprise in Scotland, has published a briefing about Cinema & Community Regeneration: The Role of Social Enterprise.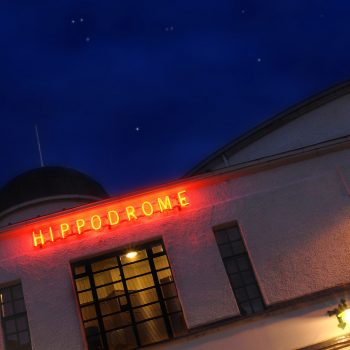 The Birks Cinema, Aberfeldy
The Birks Cinema is open 7 days a week, mid morning until late, all year round. A unique state-of-the-art rural cinema showing the latest blockbuster movies, new release and classic films, inspiring documentaries and exciting special screenings... with super comfy seats in a spacious auditorium plus relaxed café bar open daily – all on Aberfeldy town square!
The cinema had previously closed in 1982. Friends of the Birks Cinema formed in 2006 with a view to refurbishing and reopening the cinema. After seven years of hard work and a £1.3m renovation project, the cinema reopened in 2013. As well as bringing life and activity back to the town square, it has now become a hub for other community activities: yoga, music, arts activities, talks, upcycling workshops and much more besides.
Find out more about the story of the cinema's rebirth here.
Campbeltown Picture House
Campbeltown Picture House is a Category A listed building and one of the earliest surviving purpose-built cinemas in the UK with important historical and architectural significance.

Built during 1913, by the early 2000s the picture house had become so run-down that it was established that the only way to guarantee its future was a complete overhaul of the building. Campbeltown Community Business stepped in and 'The Centenary Project' was born.
"One of the core aims for renovation was to make the picture house a real hub and community space", informs Ellen Mainwood, General Manager. "The cinema is so special because it feels so unlikely that it would exist in a place like this".
The restored cinema reopened in 2017, with two screens, café, exhibition and community space, and educational facilities.
As well as screening films, the cinema hosts live satellite events showing theatre, dance and opera performances. It holds Silver Screen afternoons every Wednesday with discounted tickets for people over 60, as well as linking in with the town to hold one-off events throughout the year such as the Malts Festival in May.
In addition to providing a focus for community in the town, the reopened picture house has created career opportunities and training in a town where new jobs are not always readily available. It is owned by Campbeltown Community Business Ltd (CCB), a social enterprise committed to transforming the cinema into the principal cultural and entertainment venue for Kintyre.
The enterprise has been warmly embraced by the community, as a local member of the public expressed: "We love what they've done with the renovation, it's a real asset to Campbeltown".
The reopened cinema is part of a much bigger collaborative effort which made Campbeltown town centre "Scotland's Most Improved Place" in the SURF Awards 2020, due to a combination of community-led regeneration and multimillion pound renovation projects. You can read more about the overall approach in Campbeltown on page 14 of the 2020 Awards booklet.
HippFest, Bo'ness
Film festivals can be a major boon for town centres too. Since 2011, Scotland's oldest cinema – Bo'ness Hippodrome – has hosted the annual HippFest: Hippodrome Festival of Silent Cinema. It's Scotland's only silent film festival. The festival programme features films from UK and international archives, often accompanied by specially commissioned live music. It also provides school and public workshops, talks on local cinema and cultural heritage, youth engagement activities, music composition projects, and community tours that take the festival to under-served audiences in rural areas.
Hippfest is delivered in collaboration with local businesses, and its brochure and website include a community directory to support the hotels, shops, cafés and restaurants of Bo'Ness and the wider Falkirk area. More than 2000 tickets were sold for HippFest 2016, with a survey indicating that one fifth combined their visit with other attractions in the area.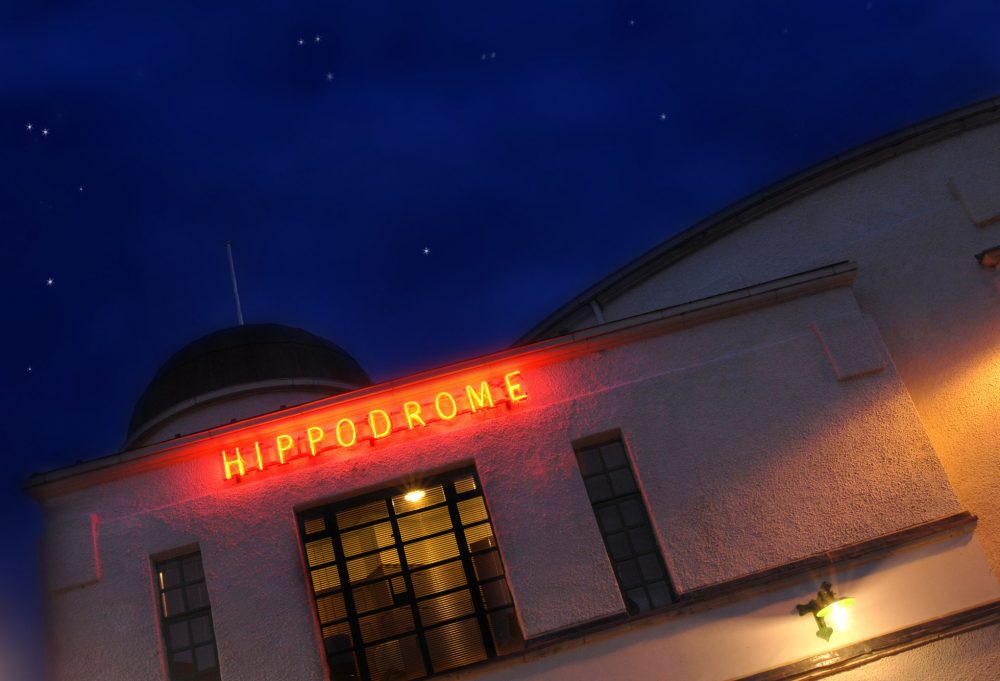 Meanwhile, the Hippodrome itself was the 2019 winner of Best Cinema Experience in Scotland. It screens a year-round programme of the best new, recent and vintage cinema releases plus live and encore shows from the National Theatre, Royal Shakespeare Company and the Met – not bad for a small town! The cinema originally opened in 1911, and reopened its doors in 2009 after extensive restoration work as part of the Bo'ness Townscape Heritage Initiative.
For more information, contact the cinema operators: Falkirk Community Trust, email: hello@falkirkcommunitytrust.org.