Create space for business
All businesses need space, and many of our town centres have lots of it. But it might not always be right for them: it might be too big or too small, in poor condition, poorly accessible, too expensive or be offered on too long a lease. Offering space that suits businesses' needs can generate new jobs in your town centre and bring empty space into productive use.
This section has examples of what town centres around Scotland have done to make space for enterprise. If you're interested in finding out how to create more homes in town centres, go to the Buildings and Property pages.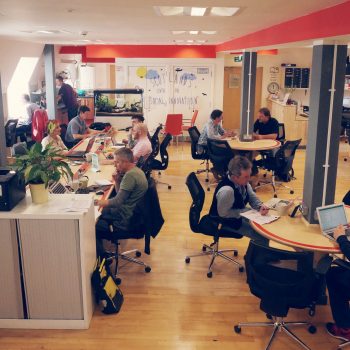 Business space: Falkirk Business Hub

Town centre business hubs for local enterprises don't need to be run as social enterprises or by the public sector: they can operate as profitable private enterprises too. Falkirk Business Hub is a good example.
Originally the site of Falkirk's General Post Office near to Falkirk Grahamston station, the four storey building was converted in 2013 by a local developer and now provides a modern fully-managed business centre. The Hub offers a variety of high quality business space with facilities ranging from coworking and virtual office services, through to meeting rooms and rentable offices (available on an easy-in easy-out, flexible licence term). It also has an onsite café and fitness facilities.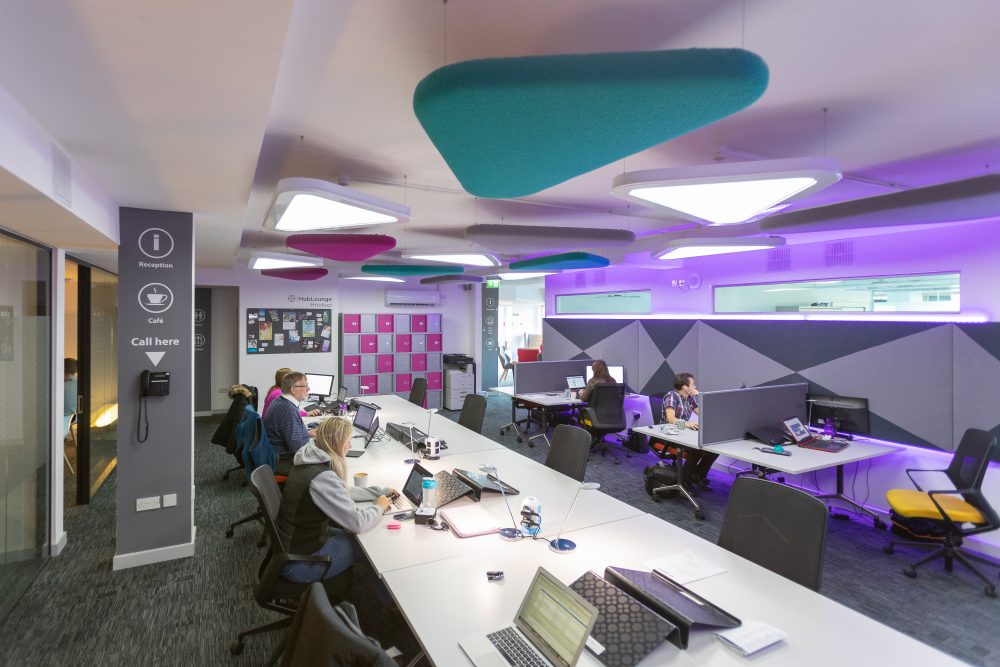 The Hub is home to over 35 businesses employing around 150 people including independent financial advisers, solicitors, make-up artists, care support workers, translators, accountants, pensions advisers and recruitment consultants. You can find out more about their tenants here.
For more information, please contact the Centre Manager (Kenny Munro): kenith@bellair.co.uk, 01324 614004.
Set up a coworking hub: The Melting Pot, Edinburgh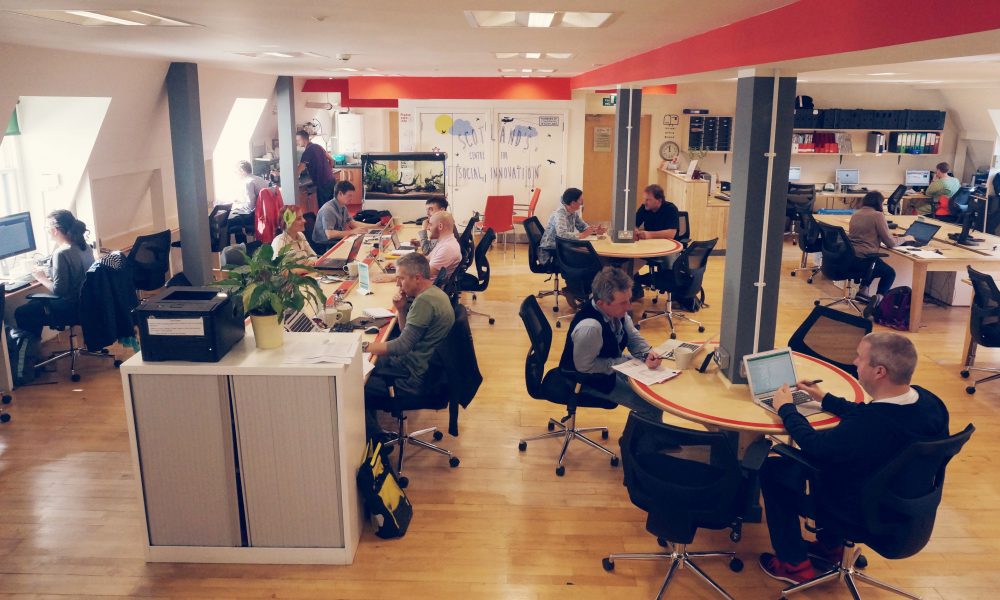 Coworking isn't just about providing affordable space and facilities for small businesses in town centres – it's about bringing people together to work, to meet, to connect and to share ideas.
The Melting Pot was Scotland's first coworking space. A social enterprise based in central Edinburgh since 2007, it provides a physical space where small businesses can hire flexible space and facilities in the centre of town. But more than that, it enables them to network and share knowledge, skills and ideas. And now it's helping town centres and social enterprises to share the same benefits too.

Through the Coworking Accelerator, The Melting Pot now helps to set up similar coworking spaces in town centres around the country. EH49 Hub in Linlithgow, Coworking Dunbar and Forres are three of the town centre coworking hubs that The Melting Pot has helped to set up with local community development trusts. Others are being established in town centre libraries in partnership with the Scottish Library and Information Council (see below for more information). Elsewhere, local organisations are developing their own coworking hubs – such as the Hive in Huntly and Can Do Crieff, for example.
There are other ways that The Melting Pot can help town centre businesses. From its own origins as a coworking space, The Melting Pot has expanded to become Scotland's Centre for Social Innovation. Their Good Ideas programmes provide support to socially innovative organisations around Scotland to help them establish themselves as profitable and sustainable enterprises that help town centres thrive.
Libraries as coworking hubs: Troon, Dunfermline and elsewhere
Dunfermline, Troon, Inverness, Dundee and Edinburgh each have dedicated coworking business spaces in their central libraries. Why doesn't your town centre join them?

The Scottish Coworking Network has been developed by the Scottish Library and Information Council (SLIC) with support from the Scottish Government and The Melting Pot's Coworking Accelerator (see above). It provides local entrepreneurs, freelance workers, sole traders and start-ups with dedicated space to work, meet and collaborate in town centre libraries throughout Scotland.
The hubs provide well-equipped facilities for people who want to start and grow their own business, including desks, meeting space and breakout areas, online resources and Wi-Fi.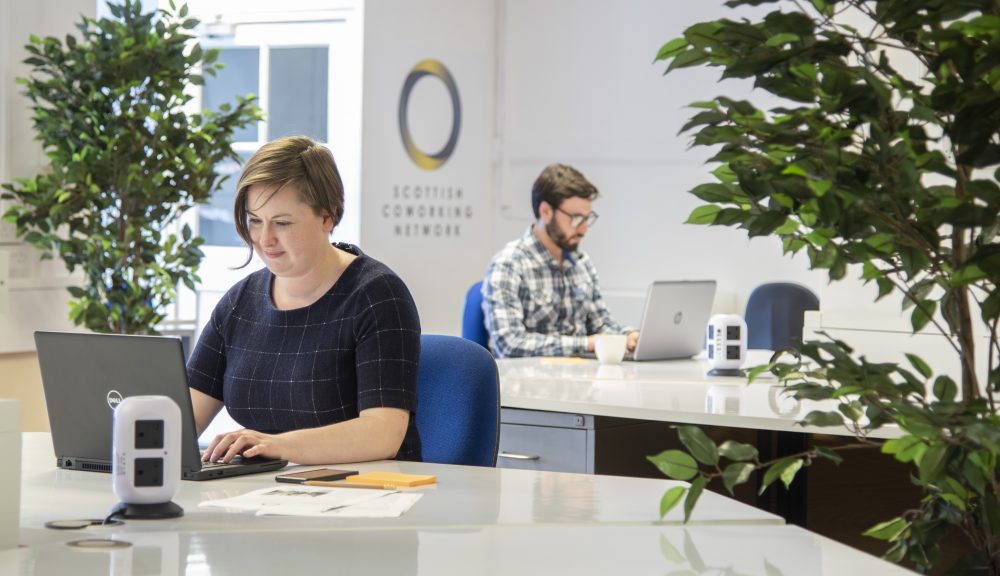 There's also access to enterprise support and advice and a programme of events and workshops to help turn ideas into successful business and employment opportunities. An online forum offers additional support for networking and collaborating with like-minded people who also want to get their business venture off the ground.
The hubs are ideal for people who have a passion or idea they want to turn into a business and need help getting started, or people who are currently running a small business and are ready to take their venture to the next level. Why not approach SLIC to set one up in your town centre?
For more information, contact SLIC by email: info@scottishlibraries.org